Hey World Bladers!
Outlined below are several important new ruling additions, updates, and clarifications to some WBO Organized Play rulebooks and the Organizers' Guide. View all
WBO Organized Play Rules & Resources here
, and a summary of the changes below:
---
Updates Overview
[IMPORTANT]

Plastics & HMS Rulebook: Multiple Large Changes to Formats


Burst Limited:

Driger V2 & Almight added to ban list.


All Rulebooks:

"Identical" Parts & Equipment Clarification


All Rulebooks:

Stadium Adjustment Reminder


All Rulebooks:

Deck Format Launcher Clarification


Burst Rulebooks:

Restriction on Mode Changes requiring Disassembly now lifted.


Burst Rulebooks:

DB & Pro Series Stadiums now legal for Ranked play


Burst Rulebooks:

DB/BU Legality Clarification


Organizer's Guide:

Event Date Conflicts Restriction now removed

---
All Rulebook Updates
Plastics & HMS Rulebook: Multiple Large Changes to Formats
Being the oldest of our legacy formats, Plastics and HMS do not often receive updates to their rulebooks and documentation. However, we've taken note of a recent community proposal for sweeping changes across the rulebook, and have decided to make a few changes to the format to appeal to the die-hard fans out there, including:
6 gameplay changes.

10 part ruling changes.

4 Launcher rulings.

2 Terminology clarifications.

But we're not going to outline these changes here just yet! To give us time to do a final proofread on the announcement and rulebook updates, we'll be publishing a separate announcement  thread on
Monday 31st October
instead to allow for better coverage and explanation of each change! Tune in next week to see what has changed!
Burst Limited: Driger V2 & Almight added to ban list
Better late than never, eh! Following a lengthy stint within both the Burst Limited format and our Watch List, we have decided to add the
Driger V2 Layer
and
Almight Driver
to the ban list for this format.
Driger V2 and Almight have proven to be meta-warping since their inclusion, with their heavy weight and shapes making them a safe choice during most matchups within this format. While this has led to several counter-picks arising (which is healthy within any metagame), we feel that the inclusion of these two ultimately reduces part diversity within the format too much for our liking. For this reason, among others, we have decided to remove them from this format.
All Rulebooks: "Identical" Parts & Equipment Clarification
We've seen some confusion from within the community regarding what is intended by "Identical" parts and equipment within our documentation, particularly with regards to breakage during a match. Our intention has always been that parts and equipment can be replaced by those of the same name, regardless of their colour or the release they originated from, though we appreciate that simply saying "Identical" has not been specific enough in this instance.
The following has now been added to the rulebooks for all formats:
Format Rulebook - Breakage During Play Wrote:If a Beyblade part or launcher breaks during battle or while launching, the battle is voided and the owner must produce an identical replacement to continue the match, or they will be declared the loser of the match.

If both players' Beyblades break at the same time and they both cannot produce identical replacements to continue the match, the match is reset and the selection phase begins again.



"Identical" is defined as a same named component, regardless of colour or the product it originated from. (i.e: Long Beylauncher LR, regardless of colouring, can be replaced with another Long Beylauncher LR, or an F230, regardless of colour or release, can be replaced by another F230).
We hope that this change helps to provide some clarity on this specific ruling.
All Rulebooks: Stadium Adjustment Reminder
We have recently heard several reports of Bladers moving or repositioning stadiums themselves without going via a judge, and often due to the stadium's pocket positioning not being to their preference for launching. While we are
not
making any functional changes to this ruling, we would like to remind all Bladers of the following ruling within our rulebooks for all formats:
Format Rulebook - Launching Wrote:

Do not touch the BeyStadium at any time.

If you think the BeyStadium should be adjusted, ask a judge.
Judges are expected to position a stadium symmetrically between players when possible and, due to the nature of triangularly-positioned pockets on standard BeyStadiums, this may not always suit both players. Bladers may request that a judge readjusts a stadium, but this must be done by the
judge
(not a Blader) and is done at their own discretion.
As with all incidents, should you feel that you were unfairly disadvantaged for reasons beyond your control within a match, we recommend escalating to your event's Organizer where feasible, and to our
Incident Report form
thereafter if you do not feel your issue was not sufficiently addressed or resolved.
All Rulebooks: Deck Format Launcher Clarification
In the Deck Match Type, we'd like to take the opportunity to both clarify and adjust a rule which, while functionally correct, has occasionally caused confusion among Bladers. Per our current definition, the intention is that Bladers may assign a launcher to each Beyblade in their deck, which the Beyblade must be used with, allowing Bladers to bring up to three launchers with them to a Deck match.
However, with its current wording, we have seen some Bladers who have mixed-and-matched launchers within a match (i.e Using Launcher B with Bey A, even though it was assigned to Launcher A) and instead interpreting this as simply bringing up to three launchers to the match to freely use.
Rather than simply clarify this ruling, we have decided to make the following adjustments instead for simplicity:
Format Rulebook - Deck Match Type > Deck Building Wrote:


Choose 3 Beyblades:

Build up to 3 Beyblades with no repeating parts that will make up your deck for the match.


Choose Launcher(s):

Choose up to three launchers (one launcher per combo) for the match


Choose your Deck

: Assemble

up to 3 Beyblades

with no repeating parts and

up to 3 launchers

that will make up your deck for the match.


Declare you are "set" to the judge.




Judge Inspects Deck:

The judge will inspect your deck and launcher(s).


Players Inspect Opponent's Deck:

Before the match begins, both Bladers will inspect each other's decks.


Beyblade Selection:

Both players then select their first Beyblade in secret.

This change brings the official ruling in line with popular player understanding: regardless of the number of Beyblades in your Deck (even if you choose to bring just one!), you may bring up to three launchers with you to a Deck match to form your overall deck. It is up to you to bring launchers that are compatible with the Beyblades within your Deck.
Burst Rulebooks: Restrictions on Mode Changes requiring Disassembly lifted
Traditionally, Burst has permitted a singular Mode Change requiring Disassembly per match, partially in line with past generations of Beyblade which have prevent them altogether. While restrictive, this has generally been done to avoid timewasting during matches, as the disassembly of Beyblade combinations can often be time-consuming for the average Blader and holds up a match.
Burst has always been innately designed for combinations to be disassembled with ease, which has previously allowed us to permit one change. However, effective immediately, we will be lifting this restriction to permit Mode Changes requiring Disassembly to be performed freely within this format. Please see the updated ruling for this below:
Burst Rulebooks - Gameplay Appendix > Parts with Multiple Modes Wrote:

Modes may be changed at any point before a match begins, or between rounds within a match.




If the part with a mode change requires disassembly, the initial mode must be selected during the Beyblade Selection phase before presenting your Beyblade to the judge for inspection. After the first battle, it may only be changed once for the entire match.



If two players wish to change modes at the same time, they must turn around and do so in secret before continuing the match.

Parts with gimmicks/mode changes that may activate or change–whether intentionally or not–post-launch must be reset after each battle.

These are not considered mode changes and do not count towards the single mode change per battle limit for parts with mode changes that require disassembly.



With this change, we hope that this adds an additional layer of depth and strategy to some battles, particularly for Layers with multiple viable mode changes within some formats. We will be monitoring feedback on this ruling over time, and welcome feedback from players post-events on any impact this is making.
Please note that the existing seperate ruling prohibiting mode changes that cause a spin direction change - such as those of Cho-Z Spriggan, Lord, World and Astral to name a few - is still in place, and these mode changes may
not
be performed.
Burst Rulebooks: DB & Pro Series Stadiums now legal for Ranked play
Following careful examination and popular community outcry (yes, we've heard you loud and clear the entire time!), we are pleased to announce that
Takara-Tomy's Burst BeyStadium DB
and
Hasbro's Pro Series Elite Champions BeyStadium
are now
legal for ranked play
within Burst formats. Please see the updated ruling for this below:
Burst Format Rulebooks - Legal Equipment Wrote:All ranked matches must take place in one of the following stadiums:

Takara-Tomy Burst BeyStadium Standard Type.

Takara-Tomy Burst BeyStadium DB.

Hasbro Pro Series Elite Champions BeyStadium.

The Pro Series Elite Champions BeyStadium has been legal within MFB, PLA and HMS for a while now due to it's extreme similarities with the also-legal Burst BeyStadium Standard Type. For this reason - plus the aim to add another accessible stadium to the lineup - we have decided that there are more reasons to legalise this stadium than not at this point, and will now permit this for Burst formats.
We have also taken the opportunity to legalise the DB BeyStadium alongside this. While we've heard the outcries for this since the stadium's release over a year ago, the DB BeyStadium offers a starkly different experience due to it's increased size and reduction in pockets, and has required some extensive and careful consideration before making this ranked-legal. However, with the increased size of Layers and Disks in recent years, we feel there may be a positive change in legalising this going forward.
Please note that, while we are making both stadiums legal as of today, we will be keeping a close eye on feedback for both stadiums in the coming months and will make adjustments as necessary.
Burst Rulebooks: DB/BU Legality Clarification
A minor change, but for clarification: in recent months, we have received a number of questions regarding the legality of BU series parts within Classic and Limited. BU - otherwise known as Burst Ultimate - is a
subseries witin the Dynamite Battle System
, which can be seen on the product boxes for this series of products as well:
This means that Layers and Disks from this series are not legal within either format unless otherwise specified, similar to DB System parts. However, to avoid Blader confusion, we have updated all mentions of DB within our rulebooks to also include BU for clarity and avoidance of doubt.
---
Organizer's Guide Updates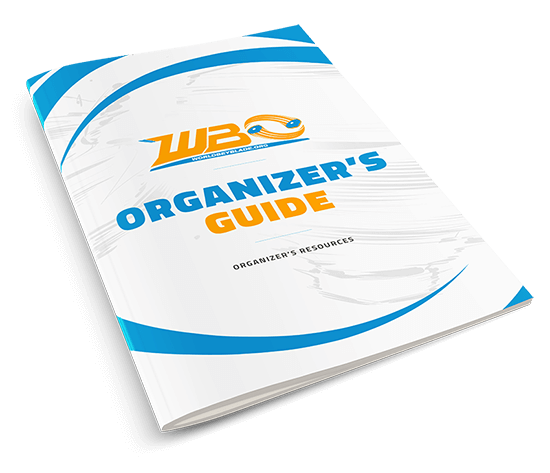 Event Date Conflicts Restriction - Now removed
Following the recent surge of new Organizers and applicants, we have made the decision to
relax our existing ruling on Date Conflicts
within the Organizer's Guide.
Previously, this featured a 50 mile/80 kilometer distance requirement between events, though this has proven to be unsustainable over time as communities have continued to grow. Similarly, it has been noted that the distance has not "one size fits all" for communities, with the large distance sometimes preventing other communities from hosting too or requiring that they travel into larger cities.
As such, please see the following update:
Organizer\s Guide - Planning Your Tournament > Date Conflicts Wrote:

Organizers may not host an event within the same week as another Organizer within a 50 mile/80 Kilometer radius that is already hosting an approved event without their written approval in the event proposal for their secondary event.




To prevent conflicting event dates in your region, we recommend communicating your proposal to nearby organizers.
With this change, Organizers are no longer bound by date conflict restrictions, though we ask that Organizers continue to discuss and work together within their respective communities to avoid event conflicts where possible.
---
Feedback?
If you have any feedback on these particular changes, or any questions or suggestions for further adjustments or additions, please post your thoughts below or in the
WBO Organized Play Rules thread
.
Thank you to everyone for your continued support of WBO Organized Play! We appreciate any and all feedback and are always looking to improve and clarify things where possible.
[/quote]