Outlined below are several important new ruling additions, updates, and clarifications to the WBO Organized Play Burst Format rulebook and the Organizers' Guide. View all
WBO Organized Play Rules & Resources here
, and a summary of the changes below:
Rule Updates Overview
Burst Format: Spriggan Requiem Layer – Mode Changing Between Rounds is Now Banned

Burst Format: Maximum Garuda – Now Unbanned

All Rulebooks: Gameplay Appendix – Clarification of "Spinning" Definition

Organizer's Guide: Tiebreaking Clarifications

---
Burst Format Updates
Spriggan Requiem Layer – Mode Changing Between Rounds is Now Banned
As has been
recently demonstrated
, Spriggan Requiem has proven it is immensely competitive. However, it has been made even more powerful due to the
mode changing for parts which require disassembly
ruling we introduced in October of 2017.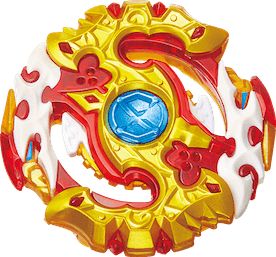 After seeing Spriggan Requiem in action with mode switching in between rounds permitted, we've decided to ban such mode changes for Sr specifically. Having a Layer with good spin stealing abilities that can switch spin directions has produced an unhealthy scenario where counters to one spin direction are immediately made irrelevant by swapping direction. You may of course change the mode of Sr in between matches, but effective immediately you may no longer switch modes within a single match between rounds.
Other Layers such as Alter Chronos and Legend Spriggan which also have mode changes which require disassembly are unaffected by this ruling; you may still switch the mode of those Layers between rounds up to once per match.

Maximum Garuda Layer – Now Unbanned
The
previously announced
trial ban of Maximum Garuda for ten tournaments has now been completed. After evaluating its performance against newer parts and combinations in testing posted
here
, we have decided to unban Maximum Garuda as it now has several more reliable counters than it did previously when it was first banned. However, we will continue to monitor its performance moving forward.
See the winning combinations lists from the ten events hosted during the trial period:
Please feel free to continue posting your thoughts on Maximum Garuda and any tests you might conduct in the
Maximum Garuda Testing/Discussion
thread or in commentary related to a specific tournament in the
Winning Combinations
thread!
---
Updates to All Rulebooks
Gameplay Appendix – Clarification of "Spinning" Definition
With the recent introduction of parts like Bearing into Beyblade Burst, the classic debate over what the definition of 'spinning' is has
continued recently
. As such, we felt it would be prudent to take some of what we've learned from discussions like this to revise and clarify what the intention of our definition of 'spinning' means.
The definition now reads:
Gameplay Appendix – Spinning Wrote:A Beyblade is still considered to be

spinning

as long as it is visibly rotating to any degree along the axis running directly through the center of the Beyblade faster than the rotation along the stadium floor. A complete full rotation around this axis is not needed to be considered

spinning

. Rotation along the stadium floor alone is considered 'rolling' and is therefore no longer considered to be

spinning

.

Some Beyblades have parts that allow the upper half to continue rotating after the bottom half has stopped; these are still considered to be spinning. Once a Beyblade stops spinning, the round ends. If a Beyblade starts spinning again after it has stopped, the round does not resume.
Bold denotes new additions. The key takeaway here is that Beyblades are only considered to be spinning when they are visibly rotating along the axis of their tip; if they aren't doing this, it doesn't matter if they are moving or rolling in any other fashion, they are not considered to be spinning by our definition.
---
Organizer's Guide Updates
Tiebreaking Clarifications
We have made some clarifications to the tiebreaking procedures for both Swiss and Round Robin-based events regarding the proper application of the TB column value, the application of seeding as a tiebreaking factor in some specific situations, and the rare occurrence of a necessary tiebreak match for Swiss Format when determining who moves on to the Final Stage of WBO Organized Play Events.
The easiest way to understand these changes is to review this updated list of tiebreaking factors which is organized from the first which should be applied, all the way down to the final tiebreak factor only if necessary to break the tie. Bolded text denotes new additions or clarifications:
Round Robin/Block Round Robin
1. Overall score/win record
2. TB column
(Only if the players in question have match history)
3. Tiebreaker match
Swiss Format
1. Overall score/win record
2. TB column
(Only if the players in question have match history)
3. Buchholz
4.
Seeding: Higher seed retains higher spot if above factors are all tied (Only if determining the order of two participants already guaranteed a spot in the finals)
.
5. Tiebreaker match
(Only if there is a tiebreak which involves two or more players on the edge of making the finals or not)
For more background on this change, please see both Wombat's and my post
here
.
---
Feedback?
If you have any feedback on these particular changes, or any questions or suggestions for further adjustments or additions, please post your thoughts below or in the
WBO Organized Play Rules thread
.
Thank you to everyone for your continued support of WBO Organized Play! We appreciate any and all feedback and are always looking to improve and clarify things where possible.
View all
WBO Organized Play Rules & Resources here.