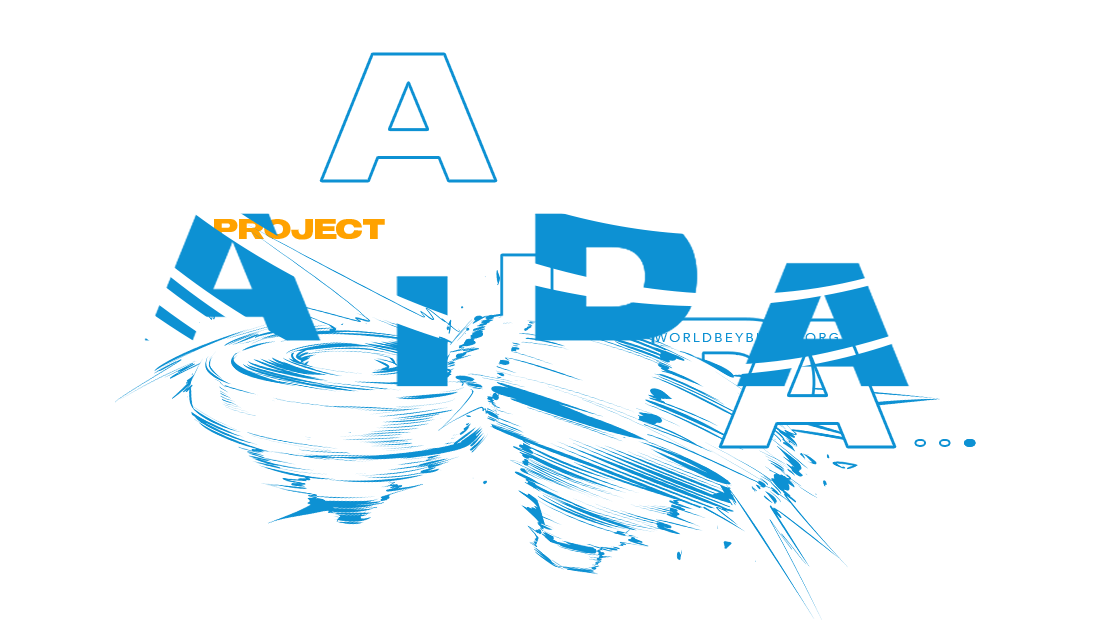 We are happy to announce the beginning of an exciting new initiative which is set to dramatically change many aspects of the World Beyblade Organization:
Project AIDA
.
This announcement outlines what led to the creation of the project, what its goals are, the problems it aims to solve, as well as the changes and challenges associated with it.
In the spirit of transparency, we are posting this publicly as we feel that it will be beneficial for there to be a better understanding of what our goals for the community moving forward will be.
We also encourage any reactions or feedback you may have!
Project Announcement Overview
What challenges led to the creation of Project AIDA?

What is Project AIDA?

How will Project AIDA work?

Changes & Challenges Ahead

As part of Project AIDA, we're excited to share few initial updates with you as well! Please click below to read the individual announcements:
Initial Updates Overview
---
"What challenges led to the creation of Project AIDA?"
---
Before we can define what Project AIDA is, we have to define how it came into being and what problems it aims to solve:
The Beyblade community, the internet, the world, the staff, and the WBO itself with regards to the scope and scale of its membership and activities has changed a lot since the WBO was created in 2008.
More specifically, some of the key changes and challenges which have slowly developed are:
Complex Systems, Guidelines & Initiatives
Very little about the WBO and it's various systems, guidelines, and initiatives has been set up to be scalable with a small team of unpaid volunteers.
Yet, we've added on many layers of complexity and responsibility not only for Organizers but also for staff along the way.
What may have been more manageable with 1,000 members in 2009 isn't quite as manageable with over 100,000 in 2019.
It is loud and clear to us after reading recent feedback from around the community that something needs to change on this front.
Increasing Event Sizes & Responsibility
The experience of record-breaking events like
Beytuber Brawl
,  
BEYBLADE SHOGATSU 2019
alongside planning for
WBO X Championship
over the past couple years has helped to more clearly teach us what our limits are and where we need to improve as an organization which promotes Beyblade tournaments.
We're no longer worried about getting enough people for our events, but about having
too many
. This prompted worries about the increasing level of responsibility and liability that such events bring. The implementation of new
new guidelines and functionality
followed, but this is still an ongoing concern.
While we will continue to pursue opportunities for larger events when possible, our experience planning for WBO X Championship has ironically contributed to renewing our commitment to promoting the growth of
local
Beyblade communities moving forward.
This is where we think we can have the most impact as a volunteer-based organization.
A Note About WBO X Championship
More Competition for Attention
We've lost ground within the Beyblade community over the years as:
the purveyor of things like breaking Beyblade news

the primary venue for discussion about Beyblade online

New avenues for both of these things have opened up since 2008, and the overall size and activity of the the Beyblade community online has increased immensely since the WBO was launched. As a volunteer-based organization, it has been challenging to keep up as the community has grown, as we have all grown-up, and the staff has changed.
However, what does remain is our expertise in organized play, which is unmatched.
It has become clear that there is still more we can, should, and want to be doing for the Beyblade community.
This has forced us to deeply rethink: "
Who are we? What do we want to be? How do we want to do it?
"
It is introspective questions like these that led us towards the conception of Project AIDA.
---
"What is Project AIDA?"
---
Project AIDA is a new long-term initiative of the World Beyblade Organization that will drive all of our decisions moving forward as we aim to solve the biggest challenges we face and make the WBO a stronger, better community for
all
Beyblade fans.
The Goals of Project AIDA
Make the WBO platform more flexible, powerful, and easier to use.

Make the WBO community more welcoming and valuable to all Beyblade fans.

Make it easier to build and maintain a local community.

Improve process and simplify requirements for posting events.

Simplify staff structure and empower staff members.

Why the name "Project AIDA"?
The name of Project AIDA was inspired by the Japanese name of an episode in Beyblade G-Revolution. "Ai da…" is the name of the episode. It  translates to "It's love …".
Kai exclaims "This is my love!" just before defeating Brooklyn.
This name and the context with which it was stated perfectly encapsulates why we are undertaking this project and why we are all here in the first place.
---
"How will Project AIDA work?"
---
Project AIDA Planning Method
To help define and break down more precisely
how
we want to organize this project, its ideas, and tasks, we have developed a plan that is divided into four key areas. The first being broad and directional, and the last being specific and actionable:
1. Vision




2. Strategies




3. Themes




4. Tactics



You can read more details about numbers one through three below. Some details about our "Tactics" will be referenced below, but more precise details about them will be announced as they come closer to completion.
The Project AIDA Vision
This new vision statement developed for this project defines what the goal of the WBO now is at the highest level:
"Play Beyblade, Together"
It sounds simple because it is.
What do we want to help people do? We want them to play Beyblade with other people. Everything we do from this point forward will be guided primarily by this vision.
Project AIDA will make use of two key strategies in order to realize the vision.
Within the strategies listed below, there is a handful of "themes" which help to define more clearly the major goals within each strategy.
Strategy: More Events For All-Ages, All Formats, All Around the World
In order for people to
"Play Beyblade, Together"
there needs to be events to attend. And there needs to be a lot of them for all ages, in all formats, everywhere. More than we have now.
The key themes of this strategy include:
Theme: Simplify Guidelines & Requirements for WBO Events

Theme: Be More Inclusive and Flexible

Theme: Foster Deeper Discussion & Connection Among Members

Theme: Be a Blader

Strategy: A More Focused, Robust, Open Platform Dedicated to Promoting Communities & Events
The platform our efforts to encourage people to
"Play Beyblade, Together"
exists on needs to become more focused, open, robust, and easier to use in order to build value for all Beyblade fans regardless of their location or preferences.
The key themes of this strategy include:
Theme: Improved and More Flexible Events Section

Theme: Revamped Communities Functionality

Theme: Offer More Valuable Rankings & Statistics

Theme: Simplify Organizer's Resources

Theme: Revamped Homepage

Theme: Make the Platform Smarter with Integrations & Automation

---
Changes & Challenges Ahead
---
The core vision of Project AIDA–"Play Beyblade, Together"–is far-reaching and has the potential to touch almost every aspect of everything that we do on the WBO.
In fact, even before this announcement some of the thinking behind it has found its way into the updates we've made. One of the most recent examples being the
recent legalization of all Hasbro and TAKARA-TOMY stadiums for unranked WBO tournaments
.
We will continue to make more straightforward positive changes like this when possible, but there will be some serious changes and challenges ahead. Some which may take a long period of time to unfold completely. Especially those related to rebuilding or building new functionality for the site which may stretch the limits of what MyBB–the software worldbeyblade.org is built on–is capable of.
But to achieve the project's goals, we want to try and take on a more iterative approach than we have in the past. Rather than "big bang" style updates, we will aim to push smaller components of this project forward as our priority dictates and then ensure that there is a process in place to iterate and refine faster than we have in the past.
In thinking about how to make this happen, we realized that perhaps our affection for tradition over the years has been both a blessing and a curse.
While yearly traditions such as BeyDays, Beyblade Remembrance, and the WBO Anniversary have been important yearly milestones for us … they also take immense amounts of time to manage and prepare. There has been benefits to doing these events, but we would like to instead take the time that would have gone into these and put it towards achieving the goals we've stated above before returning to them.
---
Project AIDA Initial Updates
---
Introducing, the official WBO Discord Server!
To help foster deeper discussion and connection among members, we are excited to announce the launch of the official WBO Discord server!
Our server has been tailor-made exclusively for WBO members. It features channels to discuss anything and everything Beyblade, keep up with the latest Beyblade news, WBO news, and upcoming tournaments around the world. We hope to see you there!
Beginning of Staff Restructure
We have begun the process of restructuring our staff group in order to enable a feeling of greater agency among individual staff members and create greater organizational clarity and accountability both internally and externally for all of you reading this.
"Committee", "Contributor", and "Moderators" are no more; only "Staff".
While the next two updates do not directly fall under the two Project AIDA strategies, what they do is clarify the WBO's role and responsibility in the community, what we are reasonably capable of, and what you are responsible for as a member.
Both are key to enabling us to properly pursue the above strategies and ultimately come closer to achieving our vision of encouraging as many people as possible to "Play Beyblade, Together".
Updated Registration Agreement/Terms of Service & Organizer Agreement
We have recently made an update to the Terms of Service for worldbeyblade.org.
The key goals of these updated Terms of Service are to make them both more comprehensive while also being easier to understand.
Not-For-Profit Organization Registration
We are happy to announce that we are now officially registered as a Not-For-Profit Organization in Canada under the name "Fighting Spirits Inc." (inspired by a Bakuten Shoot Beyblade OST track title ;)).
---
What's Next?
---
In terms of the most immediate next steps within our project plan, we are focusing on continuing to think through and execute tactics related to the following broader themes:
Staff Restructure

Make the Platform Smarter with Integrations & Automation

Simplify Organizer's Resources

Simplify Guidelines & Requirements for WBO Events

Communities Section

When we have more specific results or changes to report, we will post updates here in the News forum.
Finally, we'd like to thank all worldbeyblade.org members for your continued support and feedback (both the positive and negative!).
We've envisioned a future for the Beyblade community that will enable us to connect with each other and enjoy the game even more than before and hope that you'll come along with us for the ride.