We're starting off September by bringing back Bit Contests, we will now be hosting several design and photography themed Bit Contests each year!
For this contest we invite you to design a Dynamite Battle evolution of any Burst Beyblade that only had a single release. Here are some examples: Fang Fenrir, Quad Quetzalcoatl, Twin Nemesis, Alter Chronos, Dead Hades, Archer Hercules, Judgment Joker, Bushin Ashura, and many more.
Only designs based on Beyblades with a single official evolution will be accepted.

Prize
1st place will earn this prize!
Bit Boosters
The top 3 winners will receive their choice of the following huge list of Bit Boosters:
Bit Booster RED




Bit Booster BLUE




Bit Booster GREEN




Bit Booster ORANGE




Bit Booster YELLOW




Bit Booster PURPLE




Bit Booster CRIMSON




Bit Booster AZURE




Bit Booster AMBER




Bit Booster VIOLET




Bit Booster JADE




Bit Booster JET




Bit Booster VIVID




Bit Booster AMETHYST




Bit Booster SAPPHIRE




Bit Booster EMERALD




Bit Booster RUBY




Bit Booster ONYX




Bit Booster DRIVER




Bit Booster GARNET




Bit Booster AZURITE



Contest Rules
Limit one entry per person! Your first entry will be the only one that's considered and you cannot edit your post, so work hard on it!

Design must be based on an existing Beyblade Burst top that has only a single evolution, something like Evil-eye for example has two evolutions and would not qualify, also must not have a Hasbro evolution, such as Inferno Salamander.

WBO Staff are not eligible.

You have until

11:59:59 PM EST Friday, October 15th, 2021

to submit your design. Any entries after that will be disqualified!

Post your entries in this thread! (You can also talk about the contest, ideas, or whatever in this thread as well!) However, you cannot post drafts of your entry and ask for feedback!

Here are some of the criteria your entry will be graded on:
Artistry:

Obviously, someone who hand draws their Beyblade for several hours is going to be taken more seriously than someone who quickly puts something together in MS Paint. That being said, we understand that not everyone has the same artistic ability. Effort is what's important!


Originality:

Try to think outside of the box and use ideas that haven't been used in Beyblade yet!


Balance:

Remember guys: there's no best Beyblade! If you make a Beyblade that's so broken it would theoretically ruin the metagame and be banned even by TAKARA-TOMY, try to think of something else! Don't draw a Beyblade that's only junk, but try to balance everything with good and bad traits!

Good luck everyone!
Thank you to MallOfToys.com!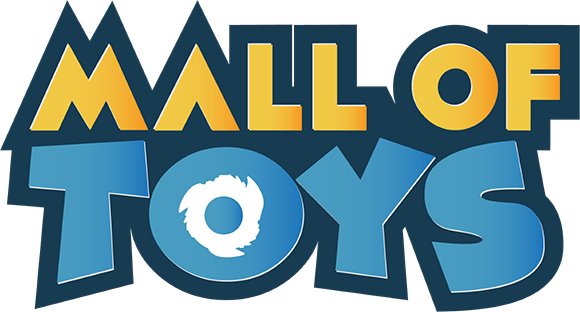 Huge thank you to MallOfToys.com for sponsoring this giveaway. Everyone, if you're looking for the latest Takara-Tomy Beyblades at the lowest prices, be sure to check out their website.
Heads up:

If you buy something through MallOfToys, you won't pay any extra, but worldbeyblade.org will get a small commission. As a registered not-for-profit organization, all funds are poured back into the community to help pay for our hosting expenses, develop new features, offer giveaways, and more. We appreciate the support!