Shop Updates Overview
We're happy to introduce a two new t-shirts and two new drawstring bags featuring our mascots Taka and Fumi for our shop!

In celebration of this and our BeyDays 2018 celebrations, everything in our store is

up to 15% off

until the conclusion of the festivities on June 3rd!

All proceeds go to fund World Beyblade Organization activities
. Thank you as always to everyone for your continued support of the WBO!
---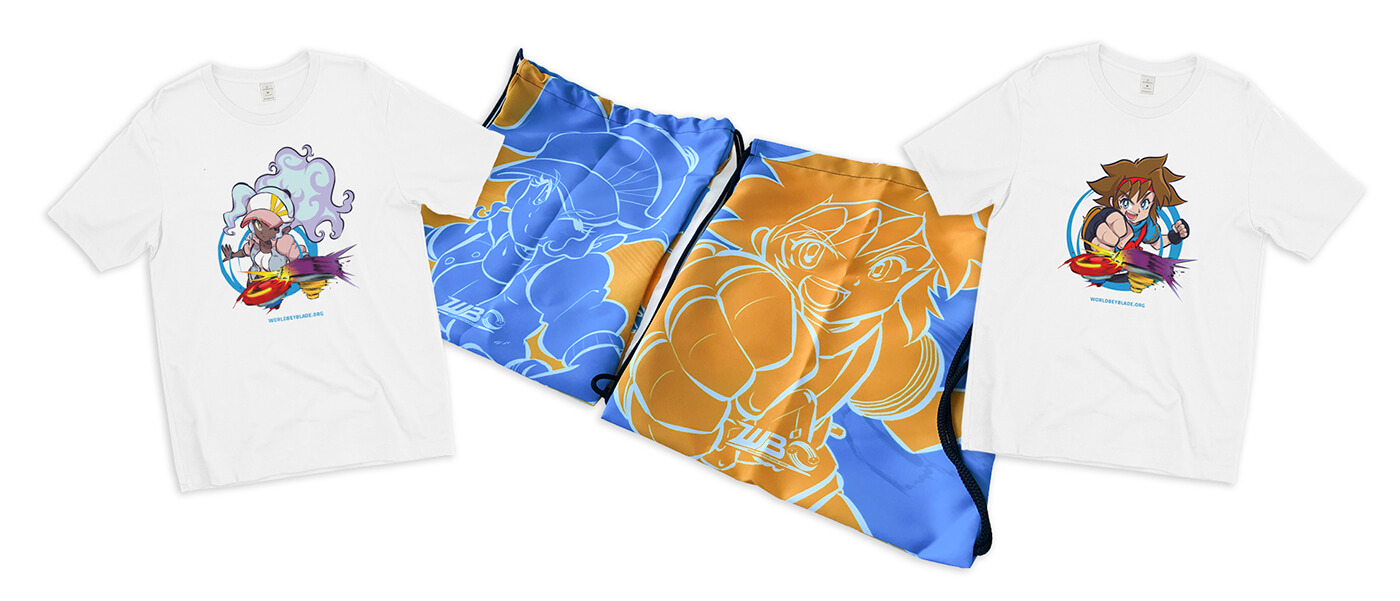 New T-Shirts and Drawstring Bags
The artwork on the new t-shirts and drawstring bags might look familiar. Back on our
9th anniversary
this past December, Adachi Takafumi did some new sketches of our mascots Taka and Fumi for us:
(Dec. 04, 2017 8:55 PM)

~Mana~ Wrote: First, creator of Metal Fight Beyblade–Adachi Takafumi–has drawn up the fantastic

new character art of Taka & Fumi

–the WBO mascots we unveiled last year–that you see in our Anniversary logo! You'll see this used more across the site this coming year, and will also be featured on brand new shirts in our store very soon!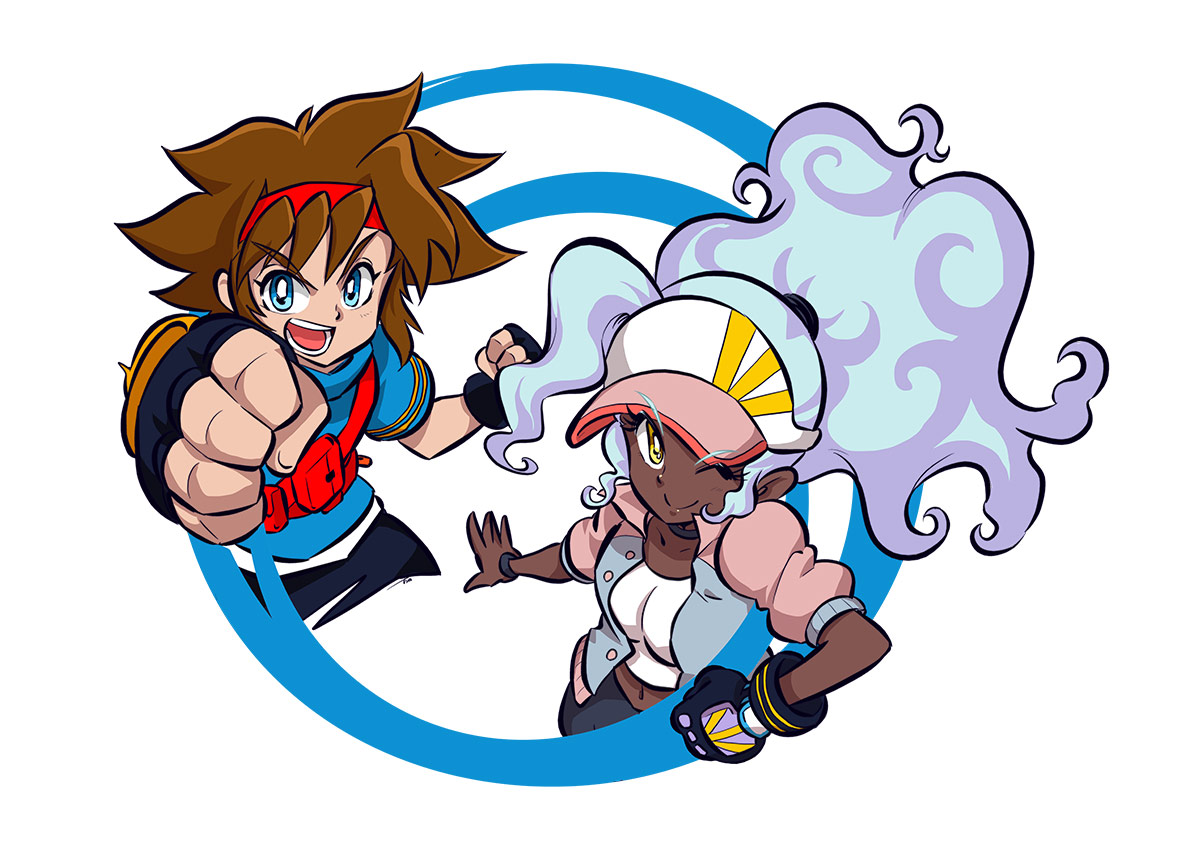 The drawstring bags use that same artwork. And for the t-shirts, we teamed up with talented artist
Valérie Bastille
once again to help colour it!
You can view each of the new products using the links below:
The t-shirts are great as always, and the drawstring bags are perfect for players looking for a way to carry their collection with them on the go to a tournament!
---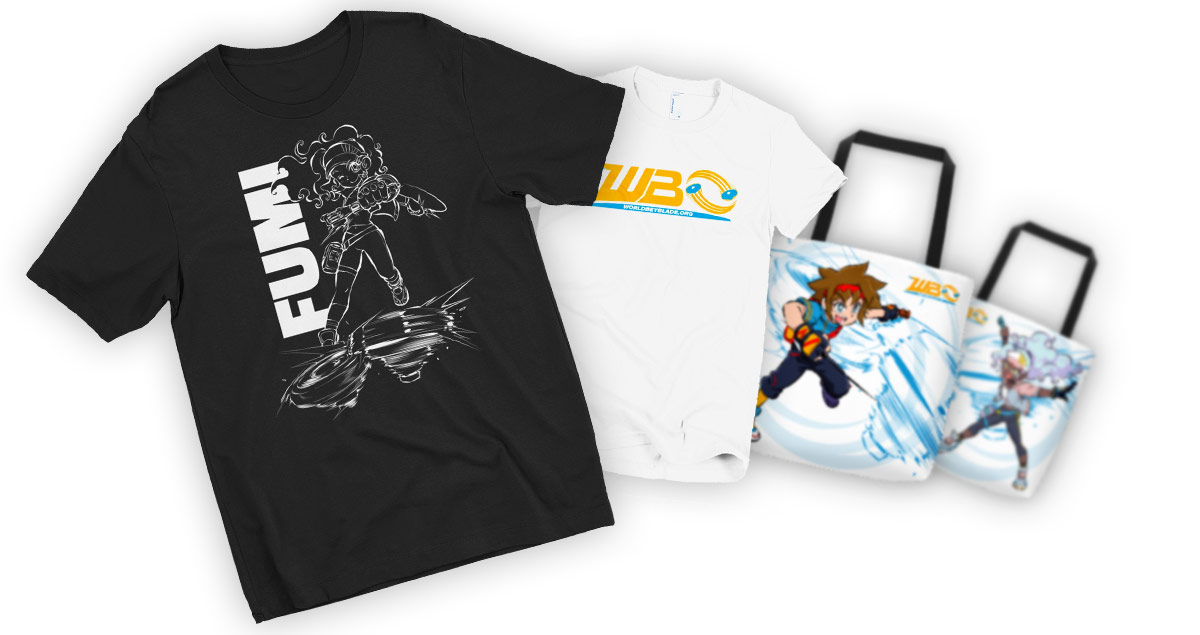 All Products 15% Off Until June 3rd
To encourage more of you to help represent the WBO in your local community this summer we've decided to offer 15% off all t-shirts, tote bags, and drawstring bags in our shop, and 10% off the prestigious Eternal Set until June 3rd!