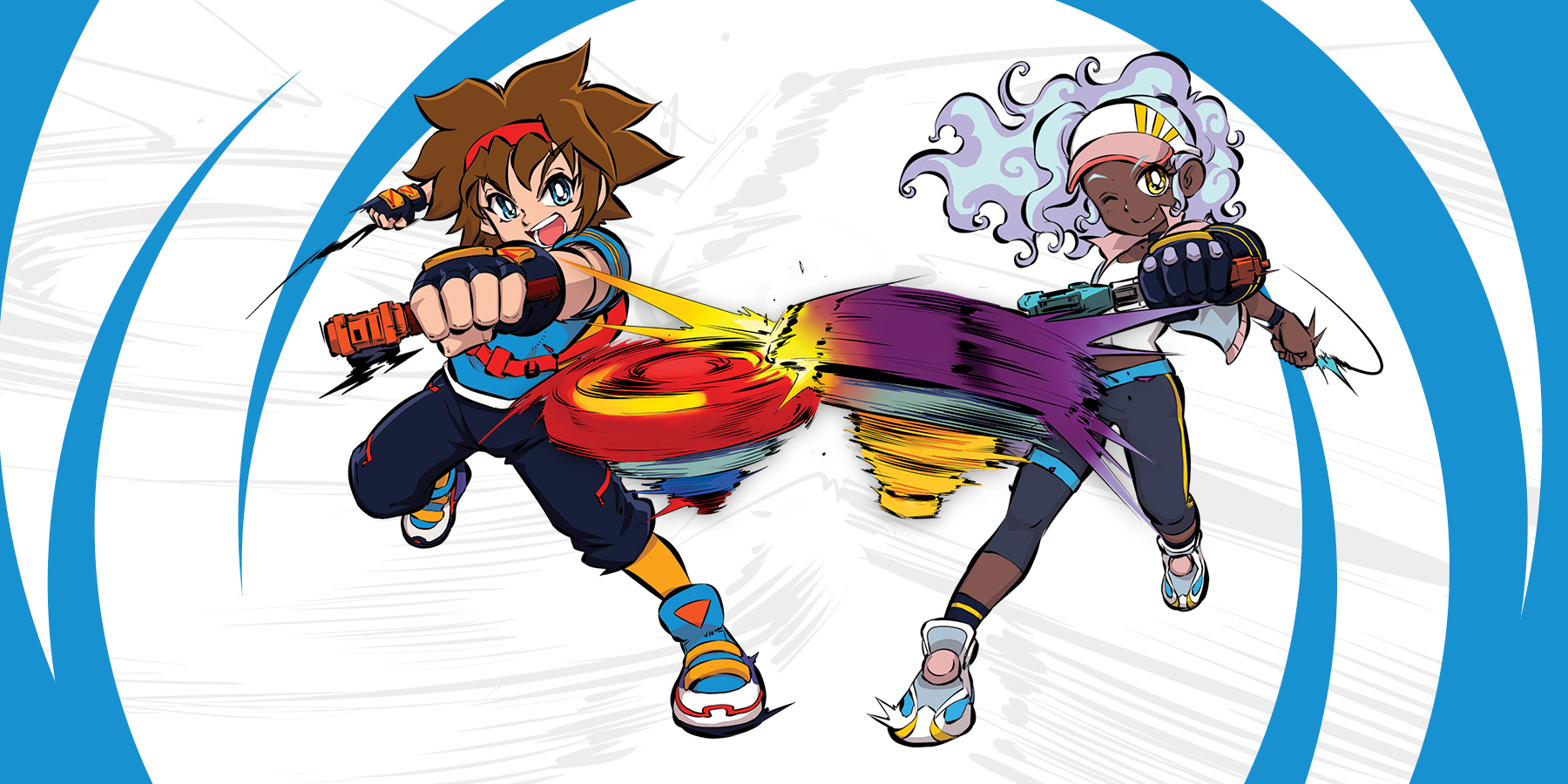 A few months ago, Kai-V and I had a crazy idea. What if we could get Takafumi Adachi, author of the Metal Fight Beyblade series and creator of legendary characters like Ginga Hagane, Ryuuga, and Zero to draw character art for the WBO?
Life lesson: sometimes all you have to do is ask. Takafumi was thrilled at the opportunity to lend us his talent. I collaborated with close friend and artist Valérie Bastille to create character design sheets for Takafumi to base his illustrations off of. Once Takafumi sent us his lineart, she took care of the coloring, too.
Check her stuff out!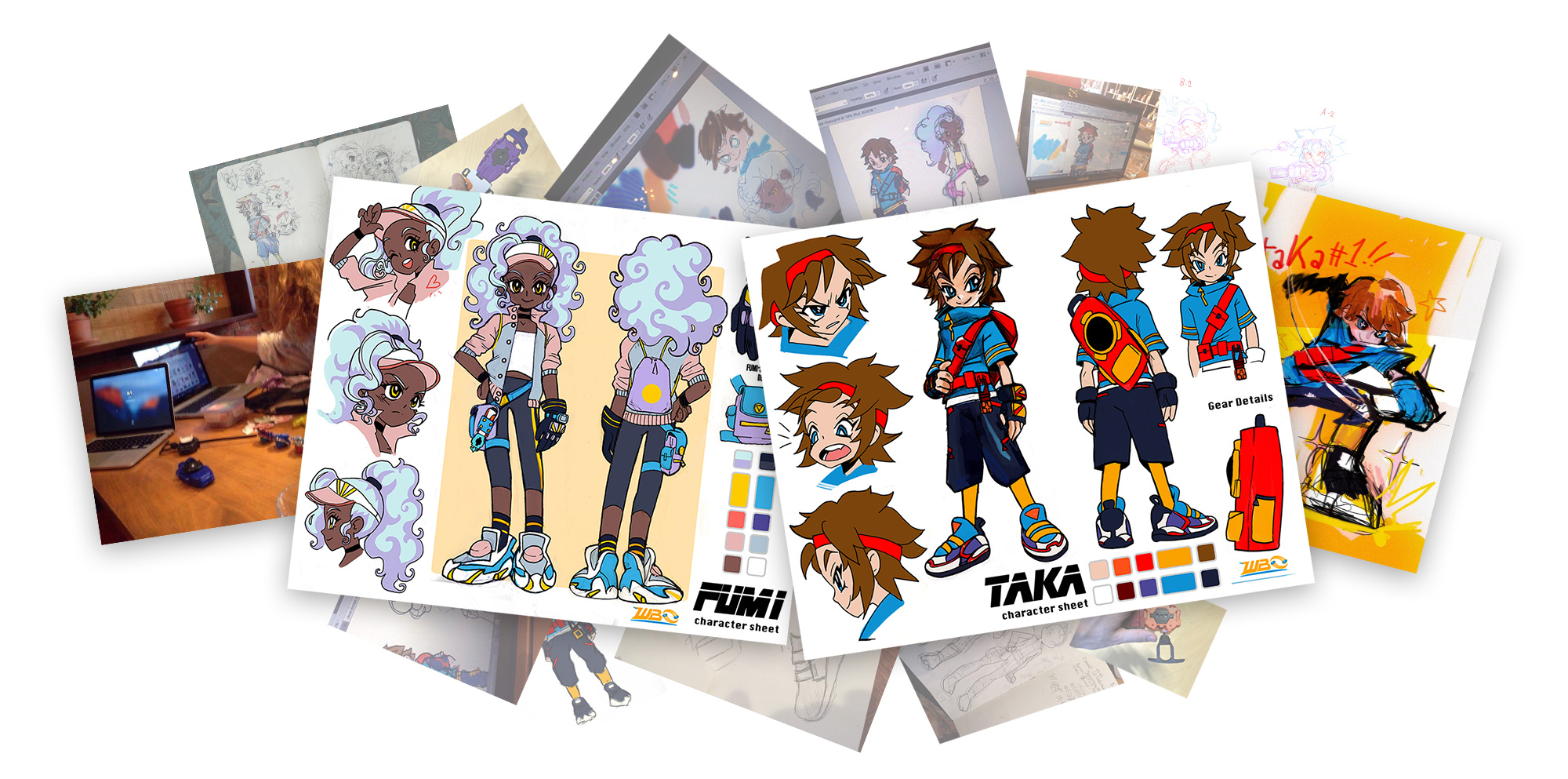 We named the characters Taka and Fumi very obviously in honour to the immense contributions that Takafumi has made not only here to the WBO, but to the world of Beyblade at large due to his impactful work on Metal Fight Beyblade.
Takafumi's distinctive way of capturing motion and power make his style a perfect fit for a franchise that's all about stuff spinning real fast and hitting each other. He was also a true pleasure to work with, a man of extreme kindness and talent.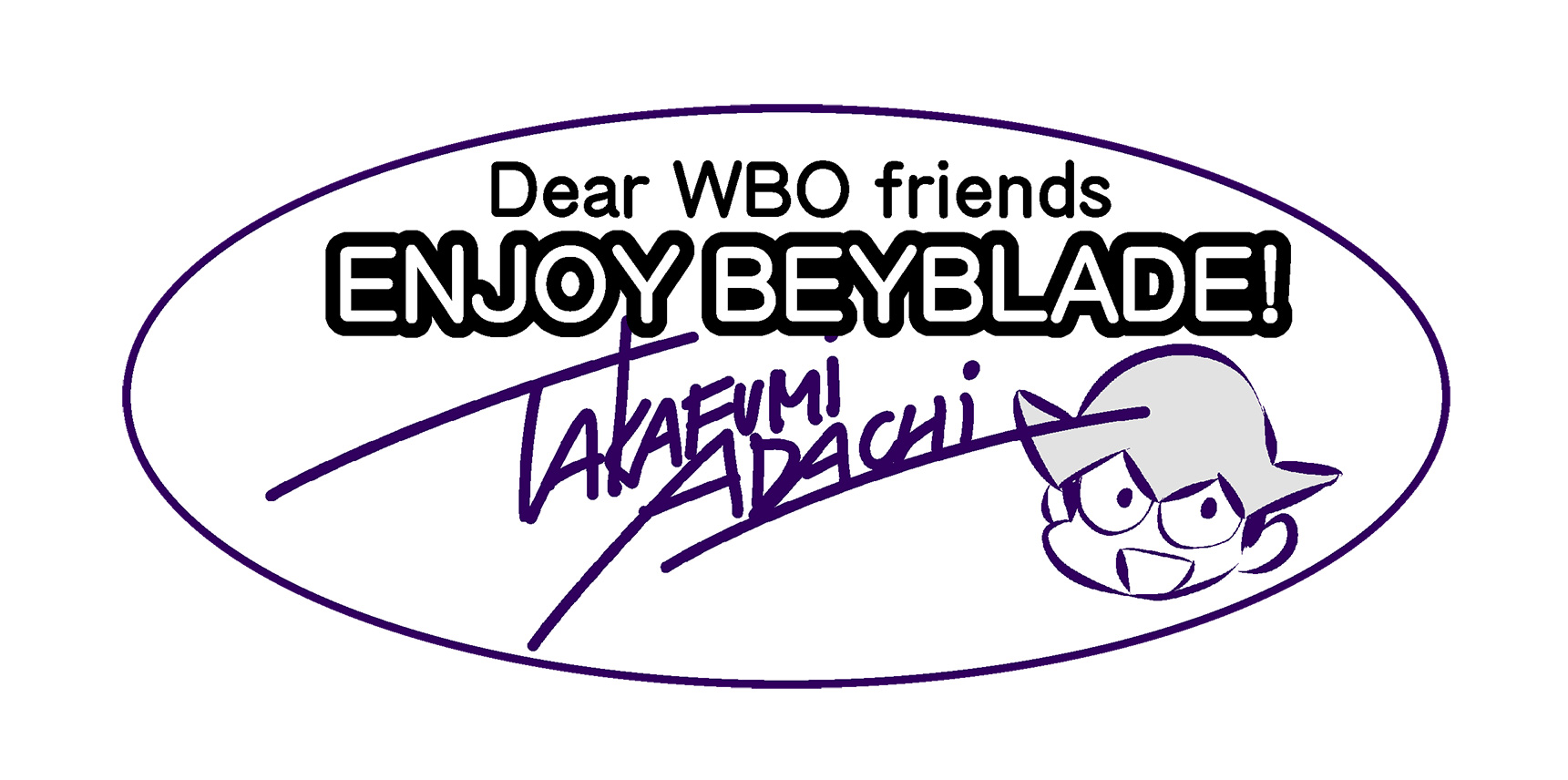 Taka and Fumi aren't just "mascots" for us; they're a representation of the fighting spirits of bladers all over the world, and the core of our visual identity going forward. Expect to see them around a lot, in new cards, stickers, and more. We're extremely honoured to have received this gift from Takafumi himself.
What do you think of this collaboration? Reply with your thoughts, and feel to share your own art of Taka and Fumi here as well!
We also made some wallpapers you can use on your desktop or mobile device!