This set is limited for sale in Hong Kong, Korea and Taiwan.
The set includes 
-
Z Achilles Purple Ver.
-
Bloody Longinus White Ver.
-
Purple light launcher (right spin)
-
White light launcher (left spin)
- Black standard stadium
No QR code is includes.
Retail price is approximately 45USD in Hong Kong.
Box set cover(Captured from a toy shop in Hong Kong)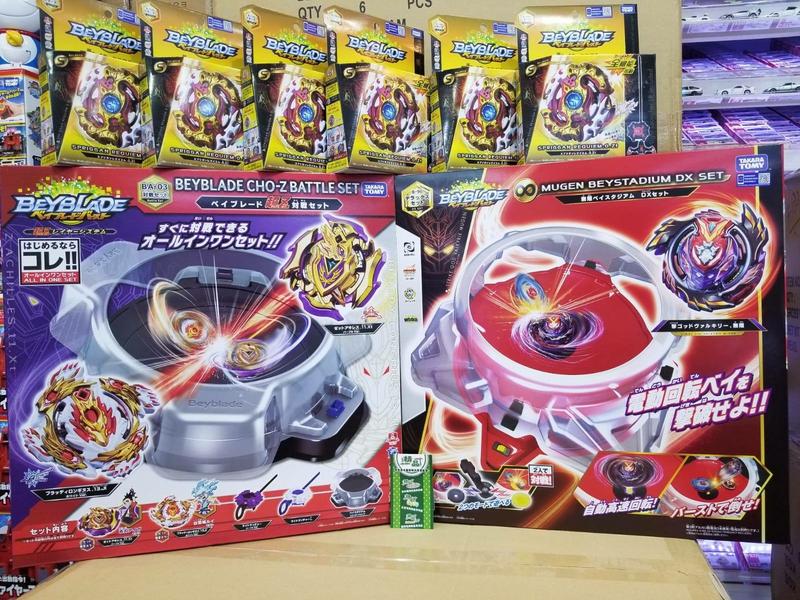 Photos of beys (Taken by me)
My unboxing video: