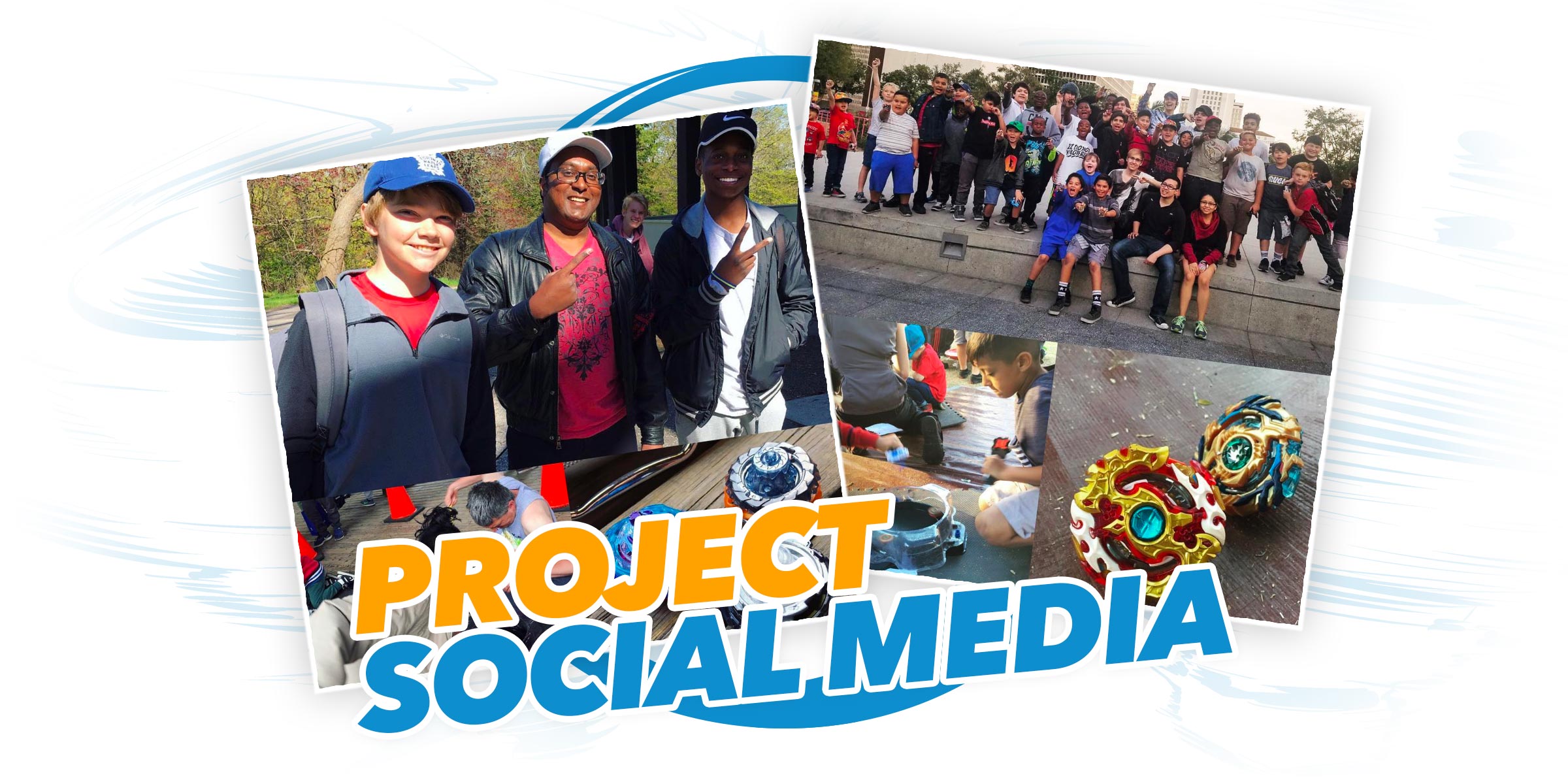 Hey World Bladers!
As many of you already know, the WBO runs several social media platforms: a
Facebook
,
Twitter
, and an
Instagram
!
Submit Tournament Photos & Short Vertical Video Clips
In order to better represent our massive worldwide community and demonstrate how much fun our events are to people who may not have joined us yet, we want
you
to help us represent the World Beyblade Organization and show the world what Beyblade is like where you live!
We're putting out an open call to all Bladers:
please take and share photos and videos from your official WBO sanctioned events with us!
Here's some examples of the type of content we are looking for:
Content Types:
Requirements:
The WBO values quality over quantity

Photos should be clear/sharp

Videos should be stable

Your different pieces of content should not be excessively repetitive. Try your best to make your photos as creative as possible. You can also alternate between photo locations to make sure your submitted content never becomes repetitive!

Most WBO social media contributors use smartphones for tournament coverage, so it's likely that you and your community already have the necessary tools in your hands.

How to Submit:
All submissions should be sent to

Hato

via WBO private message.

Include a link to the high resolution photos or videos uploaded to a service like Google Drive.

---
Submit Edited Tournament Videos
As always, submitting edited tournament videos for
Beyblade Channel
is welcome, and, yes, doing so will also grant you a Bit Booster of your choice! For a prime example of what videos should look like, here's our latest, edited footage video for Kei vs. The World: The Wakanda Trials in Los Angeles:
---
Submit Photos or Video, Earn a Bit Booster!
If you decide to help us out, you'll be rewarded with a Bit Booster! Bit Boosters contain one from a random assortment of badges to be displayed on your profile. Bits are a fun collectible activity that everyone in the WBO can participate in. You can see a list of all Bits currently available
here
through Bit Boosters, contributing to the community, placing in tournaments and so forth.
To receive your choice of
Bit Booster
, you must:
A) Submit two or more pieces of approved photo or vertical video clip content across two separate tournaments.
OR
B) Submit one fully-edited and approved Beyblade Channel tournament video.
Once you have completed one of these requirements, please send a private message with your choice to
Hato
.
Quote:
Not only will you be helping our community expand, but you'll also be bolstering your Bit Booster collection! ;)
To ensure that every tournament participant is comfortable, however, please confirm that they're OK with their image being uploaded to social media. Soliciting permission is always necessary.
So get your cameras out and start capturing some quality content!