Knight vs Nightmare(BST)(canceled)
Darbhanga, Bihar
Burst Format Ranked
Prime Computer Services, Lab 1 on first floor.
Bhatiyarisarai, Donar road
, Darbhanga, Bihar 846004
Reach at the counter and ask for me(Adarsh Abhinav)
08:30 AM on 05/27/2018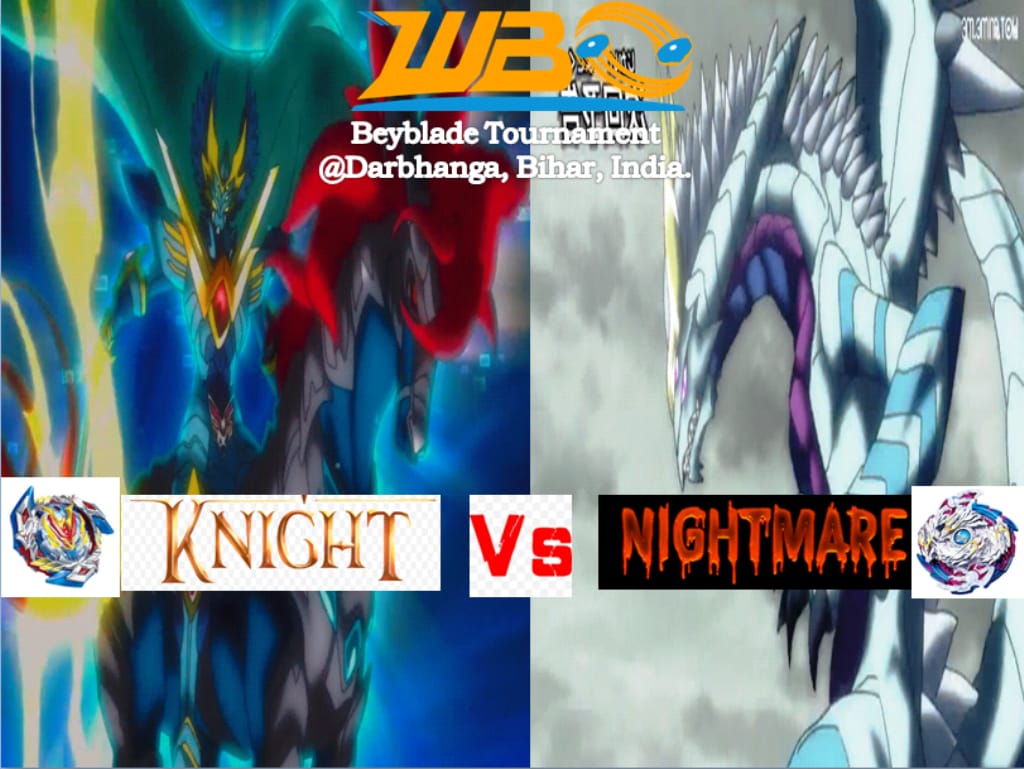 Get ready Bihar Bladers, It's time To Battle it out. Unlike last time, every body is equipped with their Beys, and with Cho-z beys in hand, This tournament will Be on fire of our beyspirit. Please please Come.(willing to pay 50% of your bus charge to Darbhanga)
 Confirmed Members: 
(spoiler)
Adarsh Abhinav
1pratham
yashrajdbg
@[
yuvraj7
]
2 unregistered players
(/spoiler)
Unconfrimed
2 unregistered Players
@[
Yash13
]

Host
Adarsh Abhinav
Prizes:
1st Place:- anything under 10$ + Gold Bit + Credits 
2nd Place:- anything under 5$ + Silver Bit + Credits
3rd Place:- Anything under 5$ + Bronze Bit + Credits
More Credits as per performance.
This tournament is Focused on Beyblade burst  if you are not familiar with Beyblade Burst, please take a look at the 
Beyblade Wiki article
 covering it, the 
Beyblade General Forum
, and the 
Beyblade Burst Hasbro Topic
 for the most up to date information about Hasbro's release of the series internationally.