Happy Saint Patrick's Bey Tournament!!
Richmond, Virginia
Burst Format Ranked
Deep Run Recreation Center
9900 Ridgefield Pkwy
, Richmond, Virginia 23233
Come inside the rec center, take the right hall, last room on the left.
11:30AM on 03/17/2018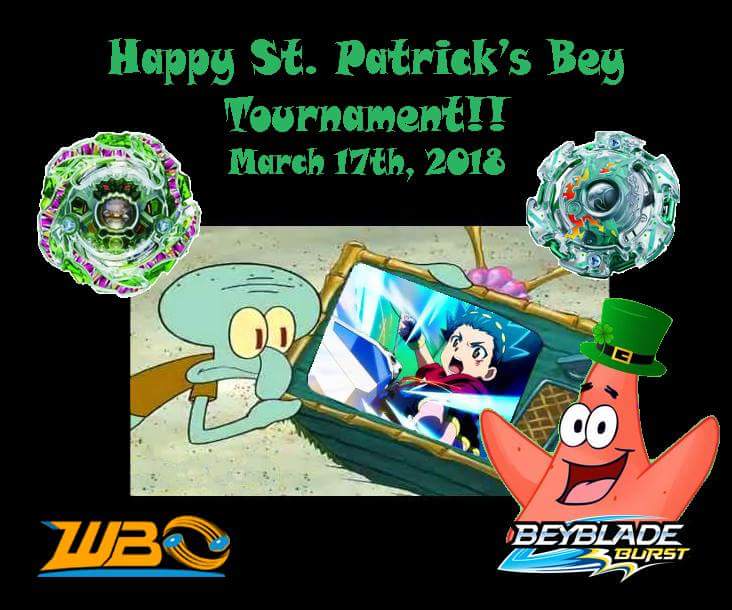 DOORS:
11:00AM
REGISTRATION:
11:30AM
START:
12:00PM
The Richmond, Virginia Beyblade Tournament,  will be held inside at the Deep Run Recreation center, doors open at 11am, registration begins at 1130am,  and the matches will start at Noon!! 
Please come early, bring your friends,  we will provide water bottles, & cookies for refreshments.  We will also have chairs set out for parents.  If you have questions please ask. And remember to wear something green!!
Prize Support for the event:
Beyblade Burst B-101 Takara Tomy Random Booster Vol. 9 
Beyblade Burst B-87 Takara Tomy Random Booster Vol. 7
Beyblade Burst B-49 Takara Tomy Random Booster Vol. 3 
Random Non-Finalist Door Prize
Beyblade Burst Hasbro Apex Attack Pack