YODDHA !
NOIDA, Uttar Pradesh
Plastic Format Unranked
Bhadauria Community Hall
D8,gali no.17,Hindon Vihar,Sector 49,Noida
, NOIDA, Uttar Pradesh 201301
4:00PM on 07/29/2018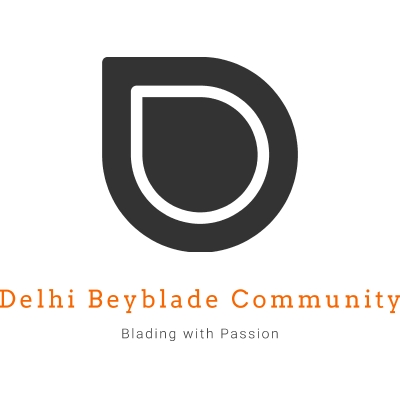 Registration
Please have yourself or your child 
make an account on the WORLDBEYBLADE.ORG
 website prior to registration. Please make one using your phone now if you have not. You will need an account to register for this event. This saves us a LOT of time. There is no cost to make a WBO account.
Also, 
have your WBO account open on your smartphone
when registering to further speed up the process if possible. We need to accurately transcribe your exact username so that your battles can be attributed to your account on our ranking system later.
Tournament Length
Round Robin Format:

 

This will be a Round Robin Format tournament. That means that every blader plays against every other blader once before the finalists are determined.



The first stage is expected to last approximately 2
 hours
. If you cannot commit to this, please let us know right now and you are welcome to participate in free play instead
.
There will be a 
25 minute food break
 upon the conclusion of the first stage.
Tournament Speed
To ensure we are able to complete this tournament as quickly as possible, we have implemented some rules:
Do not ask me or any of the judges when your next match is. 

You will play your next round when your name is called. All players are guaranteed to play 

5-7 for Group Round Robin

 matches.



Listen for when your username is called.

 This is extremely important as sometimes we cannot continue the tournament unless a specific match has been completed. If 

one minute passes

 and we cannot find you after calling your name a few times, you will be given a 

match loss

 so that we can keep the tournament moving. This does not mean you are disqualified from the tournament; you will just receive a loss for that round. We will also be making an effort to display the next match that has just been called on our TV. Please pay attention to this as well. 



If you need to go to the washroom, please let 

Host

know

 and we will delay your next match by a few minutes.



If you need to leave and drop from the tournament, please let 

Host 

know

 that you are dropping. If we don't know that you've dropped it will delay the tournament for everyone. If you drop from the event you will be given losses for every match in the bracket that you did not play.



This Tournament Brings you back to the Era of plastics where different combinations and launch Styles were actually created. Bring your best Beyblade and we will See who Advances to be the Utmost champion!
Prizes
Since being Unranked Gives you no Prizes However the final champion will get a Club Bit and a Credit.