Jimmyjazz39's Birthday Celebration [Zero-G Format]
Newark, Delaware
Zero-G Format Ranked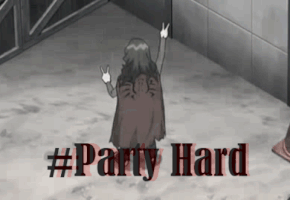 1st

2nd

3rd
Glasgow Park
Route 896
, Newark, Delaware 19702
Meet at the field next to the playground.
12:45 PM on 10/23/2016

I am proud to say that i will be hosting Delaware's first Beyblade Tournament!!! Please comment down below whether or not you can make it. There will be an experimental burst format and zero-g format. This would be a great birthday present to me if i get enough participants.
When:
10/23/2016
Where:
Glasgow Park; we will play in a field next to the playground
Schedule:
12:00-12:30: Registration and Freeplay
12:30-12:45: Rules
12:45-1:30: Experimental Burst Format
1:45-2:30: Zero-G Tournament Round Robin Format
Fees:
$5 to participate per official WBO tournament or
$15 for a blader passport that covers the cost of all your tournaments for the year
DO NOT COME WITHOUT MONEY! While we all love the WBO none of us have the free cash to cover the cost the tournaments
zero-g format rules:
https://worldbeyblade.org/Thread-Introdu...rmat+rules
from the experimental burst page:
We recently launched a new set of experimental tournament format rules that we wanted to test the viability of in real events. We haven't revisited many of the rules for tournament organization in WBO Organized Play since the WBO was launched in 2008, and with Beyblade Burst's wider international launch on the horizon, now seemed as good a time as any to start evaluating them again. Our goal is to eventually introduce some version of these new changes as the new standard for our WBO Organized Play events.
So far, we have hosted a couple events under these rules in Toronto in North Carolina and gathered initial feedback from both hosts and players. As a result of our discussions, we have put together a revised ruleset for this experimental format:
View Revised Experimental Format Rules
Use of this format is not mandatory and doesn't include prize reimbursement or rankings, but it has some great perks instead:
Entry is free for everyone
Faces and Credits are included (except Shards of Amaterios)
All entrants will be entered into a Hasbro-themed BeyLotto! Details below.
Please discuss these changes and direct any questions you may have to the Experimental Tournament Format Changes Discussion thread.
Experimental Format Hasbro BeyLotto Giveaway
Beyond the free entry and Faces and Credits available to participants in experimental format events, all participants will also be entered into a Hasbro Beyblade Burst-themed giveaway!
Three lucky winners will win one of the following Face Boosters:
Face Booster RED
Face Booster BLUE
Face Booster GREEN
Face Booster ORANGE
Face Booster YELLOW
Face Booster PURPLE
Face Booster CRIMSON
Face Booster AZURE
Face Booster AMBER
Face Booster VIOLET
Face Booster JADE
Face Booster AZURE
Face Booster JET
Face Booster VIVID
Face Booster AMETHYST
Face Booster SAPPHIRE
Face Booster EMERALD
Face Booster RUBY
Face Booster ONYX
Face Booster DRIVER
Additionally, all three winners will have their choice of receiving one Hasbro Beyblade Burst Starter OR one Hasbro Beyblade Burst Dual Pack! Especially for players living outside of Canada, this is a great opportunity to win some of the brand new Hasbro Beyblade Burst before they are released in your country!
PRIZES!!!!!!!
1st in Burst: 3 points
2nd: 2 points
3rd: 1 point
1st in Zero-g: 3 points
2nd: 2 points
3rd: 1 point
1st overall receives:

Fang Leone Burning Claw version or O2, K2, or H2
2nd receives:

Sol Blaze Eclipse ver.
3rd recieves:
Omega Dragonis
(no box)
(will not physically be at the tourney)
So I really hope you guys can make it
Confirmed Attendees:
ME!!!
TheGrimRipper13
TheBeyNinja
beymomdelaware
Reeceroosters13
tinyfireball
Beyblade Strong
Possible Attendees
: