BEYBLADE NORTH 2019 [Saturday]
Toronto, Ontario
Burst Format Ranked

1st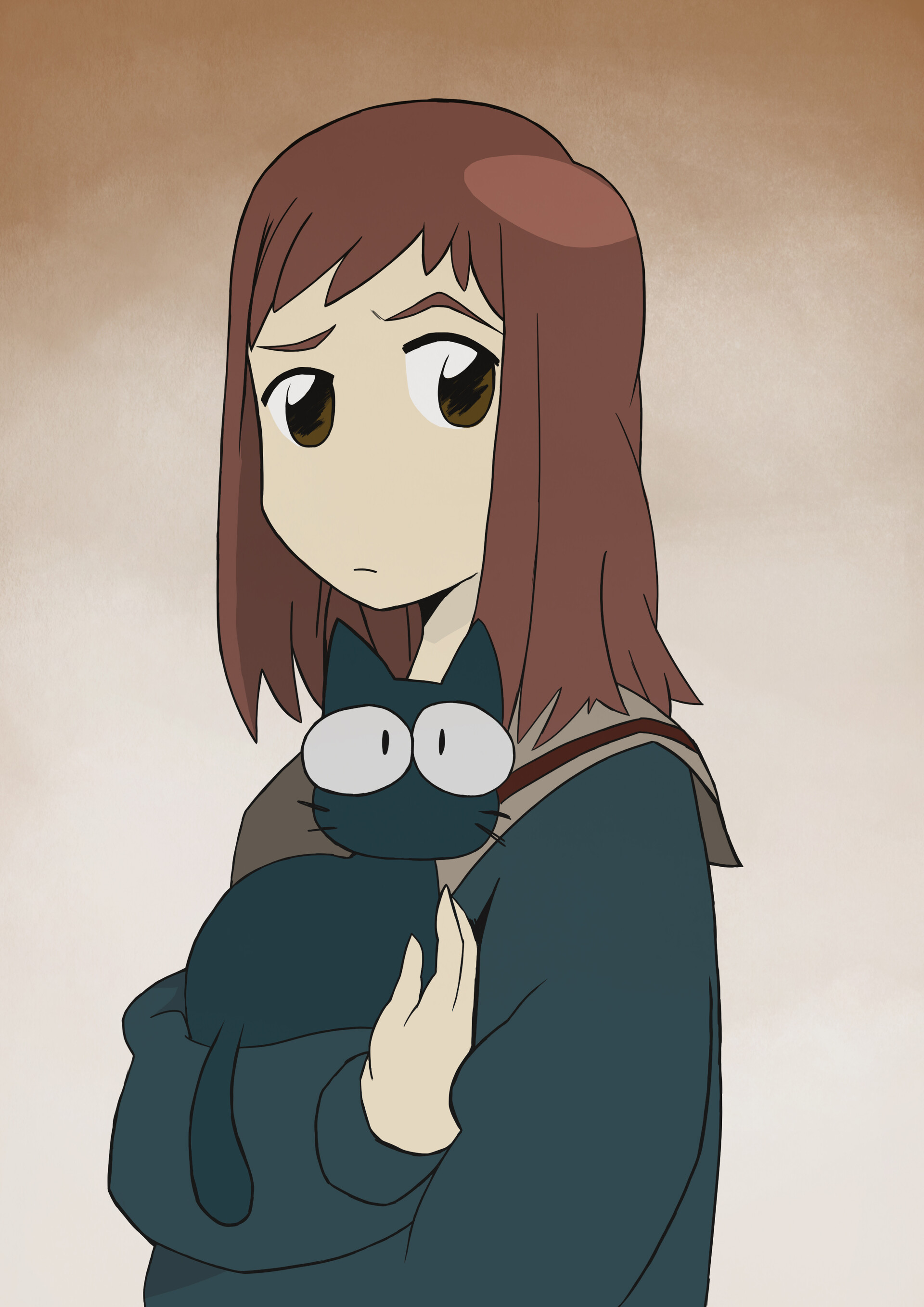 2nd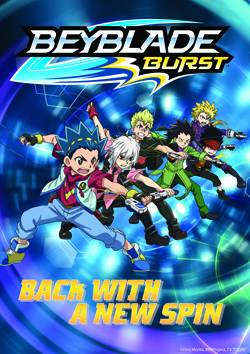 3rd
Tournament Results
Toronto Congress Centre – Hall B
650 Dixon Rd
, Toronto, Ontario M9W 1J1
Anime North 2019
10:00 AM on 05/25/2019

---
ABOUT BEYBLADE NORTH 2019
---
Beyblade North 2019 brings giveaways and high-speed battles for players of all ages and skill levels! Compete in our tournaments or play free battles just for fun at
Anime North 2019
on
May 24th
, 25th, and
26th
.
This page will cover the
Burst Format event on May 25th
. Even if you're new to the game, our expert bladers will give you hands-on training and equipment to battle with.
If you have any questions about our event itself, please feel free to post them here! Otherwise, for more information about Anime North 2019 in general, please
visit their website
.
---
ANIME NORTH PASS PURCHASE REQUIRED
---
To reach our booth at Anime North, you will need to purchase a single day or weekend pass for Anime North, which also grants you access to the rest of the convention.
Purchase tickets before they sell out!
Weekend passes in particular routinely sell out before the convention.
---
PARTICIPANT CAP: 85 PLAYERS & HOW TO PRE-REGISTER
---
Participant Cap: 85 Players
Hitting the "Join Tournament" button above to express your interest in attending this event is a great help to us as we plan for this event, but it does not guarantee a spot in the tournament.
While everyone will be welcome to spectate and participate in free play, there will be a
participant cap of 85 Players
on this tournament (Saturday, May 25 – Burst Format) due to limited space and time.
How to Pre-Register for BEYBLADE NORTH 2019 (May 25 – Burst Format)
If you would like to confirm your spot in the tournament, please do the following:
Forward Ticket Confirmation

: Forward your Anime North event ticket confirmation to contact@worldbeyblade.org


Email Title

: Title the email "BEYBLADE NORTH 2019 Registration – May 25 (Burst Format)".


Include WBO Username

: Include your exact WBO username in the email.

This is so that we can confirm anyone on our attendance list will actually be attending the event. Thanks for your understanding!
Once received we will add you to the tournament bracket linked below. However, this may take several days, so please be patient!
Additional Registration Guidelines
Day-Of Check-In Required:

All pre-registered players will be required to check-in at our tournament desk on the day of the event before it starts.


Posting/PMing Will Not Secure Spot:

Posting in this thread or private messaging the host will not confirm a spot in the tournament. You must follow the instructions above.


Day-Of Registration:

Registration on the day of the event for people who don't confirm a spot beforehand will be possible if spots are available.


Confirmed Participant List:

You can view the current list of confirmed participants for the tournament by viewing the Challonge tournament bracket standings page linked below.

---
NEED-TO-KNOW INFORMATION SHEET
---
Some of this information is covered below, but we will also be handing out the following need-to-know information sheet on the day of the event. It covers key topics related to the organization of this event to ensure everyone is on the same page.
You may read it then, or get a head start right now:
---
WEEKEND SCHEDULE
---
Our booth will be open for the majority of convention hours across both Friday, Saturday, and Sunday at Anime North. We'll be running at least one tournament on each day, with the remainder of time dedicated to free play and training for new and intermediate Bladers.
This event page is for the Saturday event:
Saturday, May 25 – Burst Format
Registration: 10:00AM–11:45AM


☆

Tournament Start: 12:00PM

Tournament End: 7:00PM (Approximately)

During All Booth Hours: Free Play and Training from Expert WBO Bladers

Our other events at Anime North 2019:
Friday, May 24 – Burst Classic Format
Registration: 5:00PM–6:00PM


☆

Tournament Start: 6:15PM

Tournament End: 10:00PM (Approximately)

During All Booth Hours: Free Play and Training from Expert WBO Bladers

Learn more about the event on Friday, May 24
here
.
Sunday, May 26 – Metal Fight Limited Format
Registration: 10:00AM–11:00AM


☆

Tournament Start: 11:15AM

Tournament End: 3:00PM (Approximately)

During All Booth Hours: Free Play and Training from Expert WBO Bladers

Learn more about the event on Sunday, May 26
here
.
---
LOCATION: TORONTO CONGRESS CENTRE - HALL B
---
All BEYBLADE NORTH 2019 events will be hosted in our space at the back of Hall B in the Toronto Congress Centre. Please see the highlighted area on the map below:
When the floor plan for the entire Hall B has been finalized, we will post it with details on where exactly we are positioned. However, for those who attended last year: we are in the exact same spot within Hall B.
---
NO BEY? NO PROB!
---
Don't have any Beyblades? No problem! We would be happy to lend a Beyblade and launcher to you to use for your tournament matches!
---
HAVE A BEYSTADIUM? BRING IT!
---
We will be bringing stadiums for this event, but more are always welcome! Any BeyStadium is fine for free play, but
BeyStadium Standard Types
(pictured below) are particularly appreciated. If you can bring one, please post here to let us know.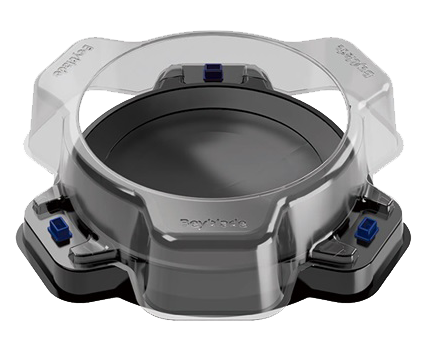 ---
GIVEAWAYS & SHOP
---
Photo from 2018 – Final Prizes/Shop Stock TBD
The fun doesn't stop with just our tournaments! Stay tuned for details in the coming months regarding the giveaways and contests we will be running throughout the weekend at BEYBLADE NORTH 2019!
Come compete with us for your chance to win prizes
not only by placing in tournaments, but by entering contests and random giveaways all weekend (throughout Friday, Saturday, and Sunday at all of our events during Anime North), too!
We also plan to have a limited amount of Beyblade Burst in stock for our shop to help any players looking to improve their collection or pick up their first Beyblade (hopefully to use in the tournament!).
---
NOT SURE WHAT TO EXPECT?
---
Not sure what to expect? Check out this video and a tournament report from our Anime North events last year:
Need-to-Know Information 1. During Registration,
Open Your Account Page
Open your account page on your mobile device (if possible) during registration to help us keep things quick.
2. Arrive On Time
You must arrive by the tournament start time to enter. We cannot add new players to an event once it begins. If you're running late, contact the host.
3. Stay Aware of Your Belongings
We do everything possible to ensure a safe environment, but can't be held responsible for lost or stolen goods. Keep your gear close by!
4. The Tournament Will Last At Least a Few Hours
This event is likely to last at least a few hours. If you can't commit to the entire tournament, you're welcome to come watch and play for fun instead!
5. Listen For Your Username To Be Called
Your name will be called when it's time for your next battle. If you need to leave early or take a break, tell a judge. Missing a match could mean disqualification!
6. Players Must Meet Regional Product Age Restrictions
All players in this event must meet the age restrictions on Beyblade products in their region. TAKARA-TOMY recommends Beyblade for ages 6+. Hasbro recommends Beyblade for ages 8+. Players under these ages may only participate with the permission of their parent/guardian.
7. Players Under 18 Must Be Accompanied by a Parent/Guardian
If you are under 18 years old, a parent/guardian must accompany you and be present for the duration of the event.
8. Contests, Raffles, Gambling, Betting, and Selling Are Prohibited
Advertising the sale of any product or service, as well as posting about any contest, raffle, gambling, or betting on this event page and conducting them at the event without approval by Fighting Spirits Inc. staff is prohibited. Please contact the Organized Play team if you require approval.
9. Terms of Service
All event attendees and users of this website are subject to our Terms of Service.
When is the results going to come