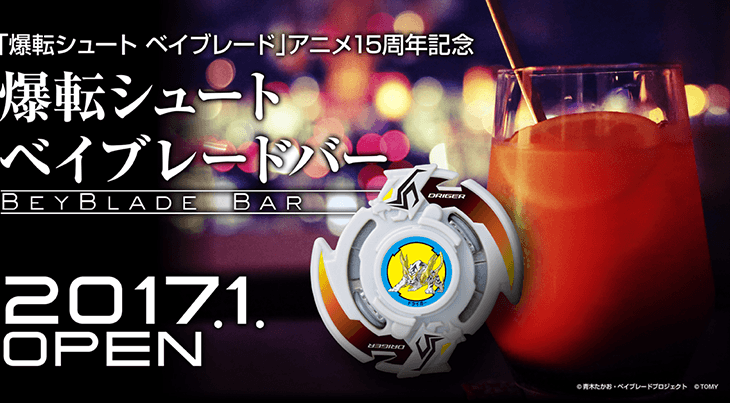 As some of you may have already heard, TAKARA-TOMY will be opening a
Beyblade Bar
in Japan this January to celebrate the 15th anniversary of Bakuten Shoot Beyblade! It will be open between January 7th and January 29th (at 池袋パルコ6F「カフェアドレス」) and they've just posted more details about it on the Beyblade website:
https://beyblade.takaratomy.co.jp/beybladebar
When you order items on the menu you'll have a chance to win a
Driger Slash Clear Version Layer
or an exclusive Bakuten Shoot Clear File!:
[Image: WV5RYSI.png]
[Image: iUqeeG9.png]
Here's what else you need to know:
[Image: DCRjdFv.jpg]
The funniest thing on the page was this though:
Beyblade Bar Rules/Regulations (Google Translated) Wrote:※ Due to the drunkenness, in-store Beyblade game in drunken state, it will interfere with yourself, as well as the surrounding customers' safety, please refrain.
And maybe the "Trypio Waffle":
[Image: rjFE646.jpg]
Really wish I could be in Japan for this ahaha.
---
2019 UPDATE:
(Mar. 16, 2019 11:45 AM)

Kai-V Wrote: Nobody posted about the reopening of the Beyblade Bar yet?



And of course it opens mere days after I leave Japan...

Metal Fight Beyblade will also be celebrated this time.



Open from April 5th to April 30th 2019.