SCORCHING HOT BEYSPIRITS
Delhi, Delhi
Burst Format Unranked
Mahavira Swami Park
Preet Vihar
, Delhi, Delhi 110092
Meet at The Metro Station first
10:30 AM on 06/17/2018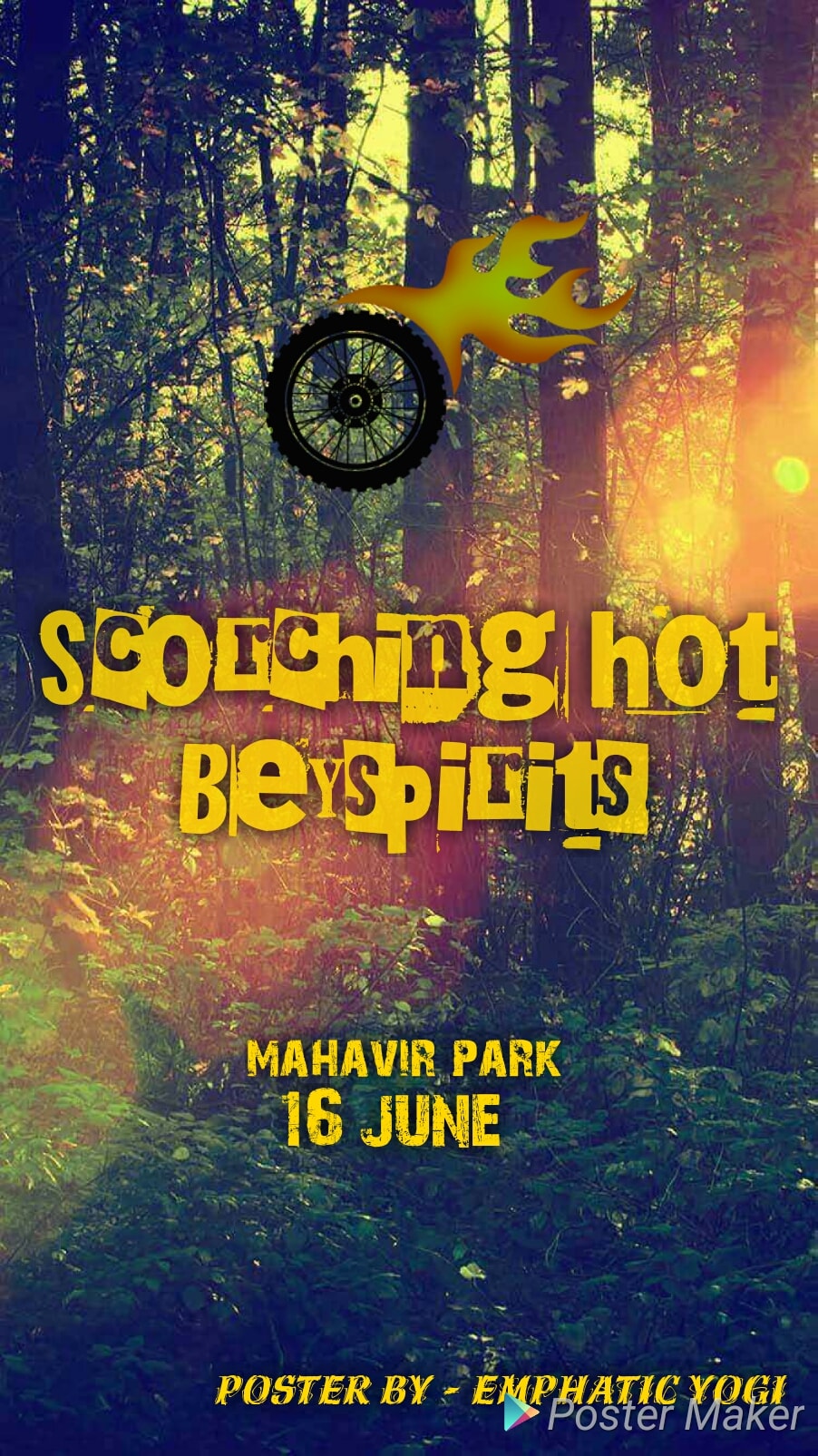 So Guys I was Having Tour and decided to Challenge whole Delhi Community. Can you guys Defeat ME!!!  Will your Beyspirits Reach Highs in This Scorching Hot Heat. Be Sure to have fun, hit the blue Join Button Now!!!
 Confirmed Members: 
Adarsh Abhinav
@[Sagarshahi]
@[Sahil Pruthi]
Blader ZX
Blader confrimed
Yogi knows!!!

Host
Adarsh Abhinav
More Credits as per performance.
This tournament is Focused on Beyblade burst  if you are not familiar with Beyblade Burst, please take a look at the 
Beyblade Wiki article
 covering it, the 
Beyblade General Forum
, and the 
Beyblade Burst Hasbro Topic
 for the most up to date information about Hasbro's release of the series internationally.
Need-to-Know Information 1. During Registration,
Open Your Account Page
Open your account page on your mobile device (if possible) during registration to help us keep things quick.
2. Arrive On Time
You must arrive by the tournament start time to enter. We cannot add new players to an event once it begins. If you're running late, contact the host.
3. Stay Aware of Your Belongings
We do everything possible to ensure a safe environment, but can't be held responsible for lost or stolen goods. Keep your gear close by!
4. The Tournament Will Last At Least a Few Hours
This event is likely to last at least a few hours. If you can't commit to the entire tournament, you're welcome to come watch and play for fun instead!
5. Listen For Your Username To Be Called
Your name will be called when it's time for your next battle. If you need to leave early or take a break, tell a judge. Missing a match could mean disqualification! I disagree