UPDATED - News
Note: Please read the latest post for updated contents.
Basic story
:
Himakami Mikan is a student council member of (Unnamed) Academy. Since the
Artificial Spirits
created for Beyblades were released, there's been more than enough trouble in the academy. The only way to counter the problem is to be a Beyblader herself. With the help of her childhood friend, Kagamine Rei and friends they began her counter attack to defend peace for the academy.
Characters Section
:
Himekami Mikan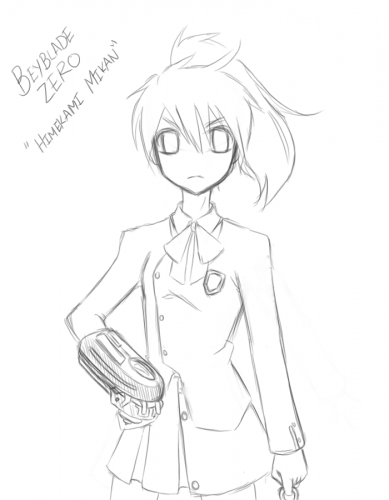 Kagamine Rei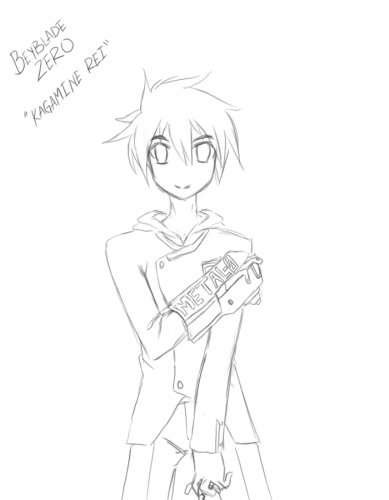 Shen Liu Mei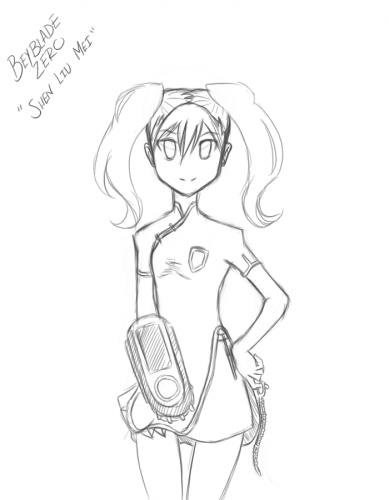 Ashley Jones
(To be updated)
Kenny Saien
(To be updated)
[[To be Updated]]
---
Beyblade Section
Bey Launcher
The bey launcher is customizable but only the appearance.
The Bey launcher requires the user to "rip for the spin power
(using the rip cord)
" which appears on the
(round)
monitor of the bey launcher
(there are two monitors, one for Spin Gauge (round) and one for the Parts Monitor [long])
and then launch
(more like thrown)
into the stadium.
Motor Launcher Basic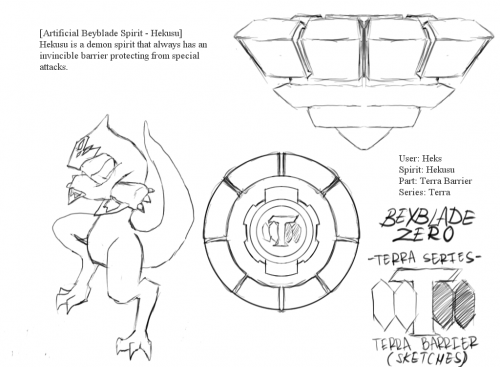 [[To be Updated]]
---
Story Section
The Artificial Spirits Plot:
1000 years ago humans and spirits worked together to stop natural disasters and world destruction. 300 years later, humans began to enslave these spirits for their own greed of power. The spirit kings then sealed all the spirits and themselves away so the humans can never use the spirits might again.
Now an organization known out through the entire world, created artificial spirits to manipulate the power that the legendary spirits used 700 years ago. But first it has to be given a will of its own with a living creature that has a strong mind, body, and soul.
[Note]
In BBZ, the spirits is not just in the form beasts but it's also in humanoids forms too.
Manga Sample Page
Current Progress
Actually page one and two.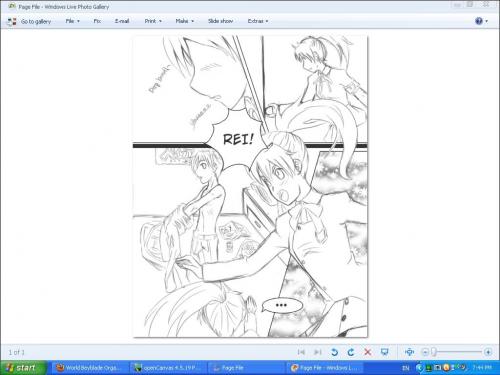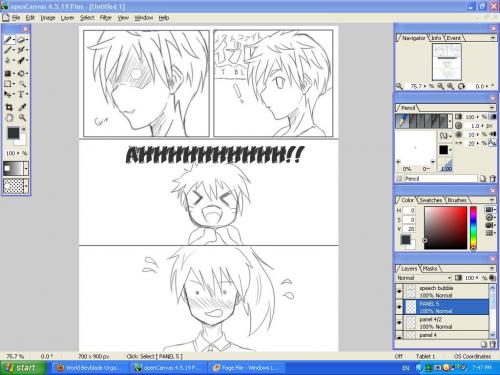 Definitions:
S-Memory (Spirit Memory): A device that stores the Artificial Spirit and the player's information which also activates the beyblade engine.
Artificial Spirit: A spirit which is given to the player from a new starter beyblade kit.
The steps are as:
1. Connect the Beyblade Launcher to the S-Memory to the computer.
2. Put user hand in the Launcher to register Launcher and S-Memory.
3. Artificial Spirit will automatically be picked to suit user's data.
4. Distribute bonus points to user's artificial spirit stats from ten (10) points to any of: Attack, Defense, Endurance.
5. Connect S-Memory to Beyblade. Done.
(Explaining it like this is easier since it's also use in the story.)
[[To be Updated]]