Bey Toxication
New Delhi, Delhi
Metal Fight Format Ranked
Open Air Gym , Kalkaji
2/9, Nehru Pl Rd, Block 2, Kalkaji Extension, Kalkaji,
, New Delhi, Delhi 110048
Meet Under the shed
12:00PM on 10/14/2018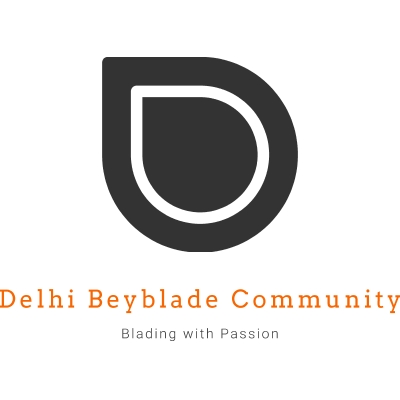 Registration
Please have yourself or your child
make an account on the WORLDBEYBLADE.ORG
website prior to registration. Please make one using your phone now if you have not. You will need an account to register for this event. This saves us a LOT of time. There is no cost to make a WBO account.
Also,
have your WBO account open on your smartphone
when registering to further speed up the process if possible. We need to accurately transcribe your exact username so that your battles can be attributed to your account on our ranking system later.
Tournament Length
Round Robin Format:

This will be a Round Robin Format tournament.



The first stage is expected to last approximately 2

hours

. If you cannot commit to this, please let us know right now and you are welcome to participate in free play instead

.
There will be a
25 minute food break
upon the conclusion of the first stage.
Tournament Speed
To ensure we are able to complete this tournament as quickly as possible, we have implemented some rules:
Do not ask me or any of the judges when your next match is.

You will play your next round when your name is called. All players are guaranteed to play

5-7 for Group Round Robin

matches.



Listen for when your username is called.

This is extremely important as sometimes we cannot continue the tournament unless a specific match has been completed. If

one minute passes

and we cannot find you after calling your name a few times, you will be given a

match loss

so that we can keep the tournament moving. This does not mean you are disqualified from the tournament; you will just receive a loss for that round. We will also be making an effort to display the next match that has just been called on our TV. Please pay attention to this as well.



If you need to go to the washroom, please let

Host

know

and we will delay your next match by a few minutes.



If you need to leave and drop from the tournament, please let

Host

know

that you are dropping. If we don't know that you've dropped it will delay the tournament for everyone. If you drop from the event you will be given losses for every match in the bracket that you did not play.



This tournament is Focused on Beyblade Metal Fight Standard  if you are not familiar with Beyblade

Metal Fight

, please take a look at the Beyblade Wiki article covering it, the Beyblade General Forum  for the most up to date information  release of the series internationally. 
Please remember to arrive with exact cash as mentioned.
SAHIL BEYBLADE SHOP  Sahil Pruthi
THERE WILL BE A BEYBLADE SHOP SALE BEFORE AND AFTER THE TOURNAMENT
BY SAHIL PRUTHI. CRAZY DEALS DO NOT MISS. SELLING MFB BURST AND PLASTIC GENS.
Prizes
The ultimate winner gets a winning trophy and rest two positions get certificates.
1st position :
2nd position
:
Important Note : Due to less shops near the park please bring packed food for yourself.