Beigoma Blues
Philadelphia, PA
Burst Format Ranked
FDR Park
1800 Pattison Ave
, Philadelphia, PA 19145
Near the baseball diamonds, across the street from the skate park.
12:00 PM on 05/25/2019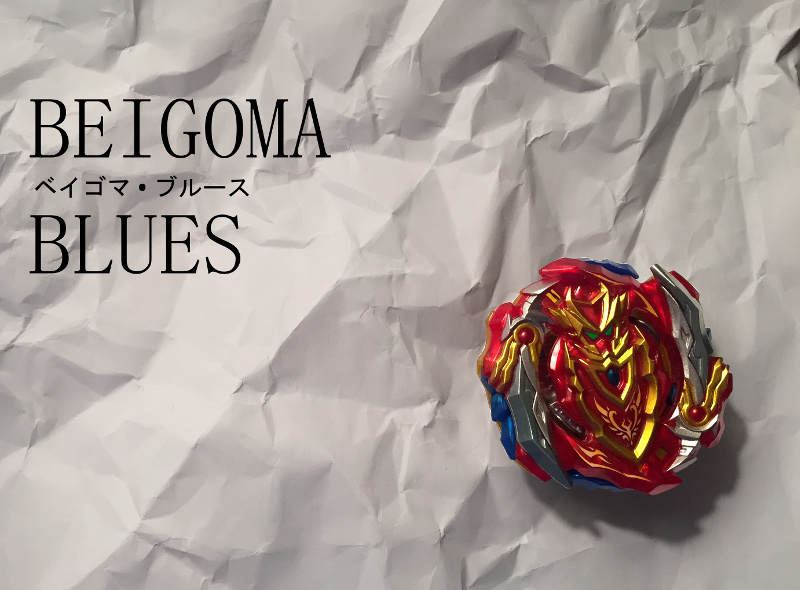 This is a

Burst Standard

tournament. If you plan on attending, please familiarize yourself with the rules here.
Idk what else to say here most of yall know the drill by now
Location:
FDR Park, near the baseball diamonds and across the street from the skate park.
[Image: gi7WvaT.jpg]
(shoutout to Jimmyjazz39 for the map)
Participant L-word: (47/64)
Ardmore Bladers
Wombat
Hyper xeno
Thug testing
Common Pickle
RED NINJA 0829
Ignitor1121
AndyHG
Valkyriology
NatedogPhilly
RandomBlader64
Ethan el crack
Beymax
YamiPoyoChan
CitrusNinja3
MrBlade
Rafaelburst17
LegendV3
RaitonXDBlader
//Sebas2000
Makai11
kade11
//RequiemBlader2
JaseemJack
Klaus
Jay Rock
Dennis1114
Ksokzjwm
Thebladerofpugs
Genesis reboot
Jovie
BeyBreaker Boi
Camtheman
Beyblade Alex
SprigannoRocks
StrikeValtyrekn
kris kuroda
BlakeAnthony
Burster516
OwenStorm
blitzflare
Ghost34
Beyhunter81
Turbo Warrior
RockStar9
Slash Phoenix
L Drago 12345
God Valkyrie
Jaydenbah
Reserve:
No one yet!
If you can make it to the event, make sure you post here and click the blue "Join Tournament" button at the top of the page! The button will stop working once the Participant Cap (64) is reached, but if you plan on coming through just say so in this thread and I can add you to the Reserve list, so you'll have a spot just in case some people who joined using the button don't show up.
Prizes:
Ace/Rock/Grand Dragon
Hajime Valkyrie
Royal King Spriggan
I might get something for 4th place if enough people show up
Side Notes
Please be aware of your belongings:
We'd advise users to please, please look after your stuff. While yes this is a Beyblade tournament and we're not suggesting that any of us would attempt to take each other's stuff it is still happening at a public venue where other people (who may not be so friendly) are going to be present as well. Of course, if you see a personal belonging lying around bring it up any of the judges so we can return it to the right person. Your co-operation is appreciated!
All players must arrive on-time:
Registration will begin at 11:00 AM. The tournament will begin promptly at 12:00 PM and is expected to run for about 5 hours, though if there is a large turnout it may take longer. Please plan accordingly. If you do not arrive at the scheduled start time, you risk being excluded from the tournament. The software we use to run our events–Challonge–does not allow us to add in extra participants once the tournament has started.
If you know in advance that you will be late, please post in this thread or contact someone at the event and depending on the circumstances we can perhaps still include you if we know you will arrive soon.
All questions about this tournament may be asked in this thread.
Need-to-Know Information 1. During Registration,
Open Your Account Page
Open your account page on your mobile device (if possible) during registration to help us keep things quick.
2. Arrive On Time
You must arrive by the tournament start time to enter. We cannot add new players to an event once it begins. If you're running late, contact the host.
3. Stay Aware of Your Belongings
We do everything possible to ensure a safe environment, but can't be held responsible for lost or stolen goods. Keep your gear close by!
4. The Tournament Will Last At Least a Few Hours
This event is likely to last at least a few hours. If you can't commit to the entire tournament, you're welcome to come watch and play for fun instead!
5. Listen For Your Username To Be Called
Your name will be called when it's time for your next battle. If you need to leave early or take a break, tell a judge. Missing a match could mean disqualification!
When will the results be posted? It's been a while