This initiative is currently inactive:
(Apr. 21, 2019 12:03 AM)

Kei Wrote: Hey guys, sorry for the silence on this initiative. I wanted to let you all know that at the moment we cannot ship out any cards, but will be looking into using a third-party provider in the future so that we can order and ship them directly online, which we think will be more efficient than printing them then shipping to regional representatives and then shipping again to whoever requests them.

At the moment we just do not have a proper process in place internally to do this, so it will take some time.
Stay tuned for updates in the future:
---
Original Post:
The WBO introduces yet another exciting campaign to help with its promotion offline this time. With this, we hope that it will make finding fellow Bladers in your region much easier so more tournaments can be organised all around the world! Let's introduce the
Promo Cards
: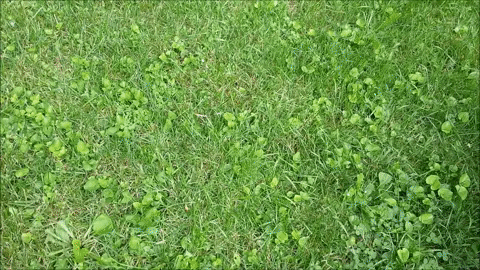 Their design is representative of the World Beyblade Organization, and there is a white box for you to write your username on the back, that way newcomers could put you as their referral, and you'd be getting closer to that sweet Amber Face for five referrals!
In theory, the concept for these Promo Cards is similar to "passing it forward": you should never remain in possession of one of those cards for very long, because once you have acknowledged the World Beyblade Organization, the address is easy enough to remember, so you should pass it forward to get another person interested in this site! That being said, we will try to refill the stock of cards as much as possible if there were to be a real shortage in certain areas.
As for the initial distribution of the Promo Cards across the globe, what we've done is that we have selected Country/Area Representatives whom we judged we could trust, and who were ready to commit to this project. They have already received a basic number of cards, and their work is to provide Promo Cards to the members who are in their area and who ask for a certain amount of Promo Cards. For instance, if someone was in Ontario, they would have to ask Kei, who lives in Toronto and who is the closest Representative.
How you can use these cards is simple:
You wander around, outside or in school, and you see people playing with Beyblades? Whip out a Promo Card and give it to them like a real professional.

You go to a "tournament" hosted in a Toys "R" Us or elsewhere by Hasbro? After defeating your opponents, give them this magical card that will change their Beyblading career!

You know a local hobby shop who might have some clients interested in Beyblades? Ask them if you couldn't leave a small pile of cards at the counter for anyone to take if they're curious.

For the rest, be creative!

So, interested in helping out with this campaign and you want some cards? Simply
post on this topic, write where you live, and we will redirect you to the closest Area Representative to you so you two can discuss this transfer of cards
.
All expenses linked to the shipping of the cards from me to the Country/Area Representatives and from the latter to those who request Promo Cards are paid by the World Beyblade Organization.
JOB OFFERS
Quote:We're currently looking for an Area Representative for the following region(s):

West Canada

West coast of the United States

And
you
, who's new to this site, did you get recruited with the help of these Promo Cards? If so, feel free to post in this topic, we'd be very happy to know how successful this campaign is!