Outlined below is one important new ruling addition to the WBO Organized Play Burst Format rulebook. View all
WBO Organized Play Rules & Resources here
, and a summary of the change below:
---
Burst Format Updates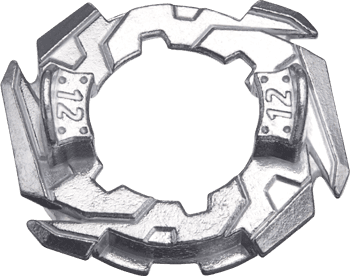 Burst Format: 12 Core Disk must be used with a Frame
With
recent reports
indicating that the new 12 Core Disk from
Beyblade Burst Super Z
can cause damage to other parts, we have decided to introduce a restriction on its usage. Effective immediately, the
12 Core Disk must be used with a Frame
at WBO Organized Play tournaments.
While it has not yet been determined for certain, the primary issue appears to be pairing the uncovered 12 Core Disk with Drivers that are taller than normal, such as the new Volcanic Driver. By forcing a Frame to be used with it, any issues with it damaging other parts will be avoided.
If evidence suggesting otherwise appears in the future, or if TAKARA-TOMY releases another version of the 12 Core Disk which is less aggressive, this decision may be reconsidered.
---
Feedback?
If you have any feedback on these particular changes, or any questions or suggestions for further adjustments or additions, please post your thoughts below or in the
WBO Organized Play Rules thread
.
Thank you to everyone for your continued support of WBO Organized Play! We appreciate any and all feedback and are always looking to improve and clarify things where possible.
View all
WBO Organized Play Rules & Resources here.