Diablo Nemesis X:D Dragren Ver.
- from the Beyblade & B-Daman 2012 Dragon Campaign Only 100 produced. (Red 4D Clear Wheel and 4D Metal Wheel, grey X:D, green stickers and yellow Face)
The condition is brand new, never been spun or battled.
Please take a look if you are interest in buying.These beyblades are most sought after beyblade. These kind of beyblades are rarely to be seen anywhere.
eBay auction link: 
https://www.ebay.com/itm/274012684720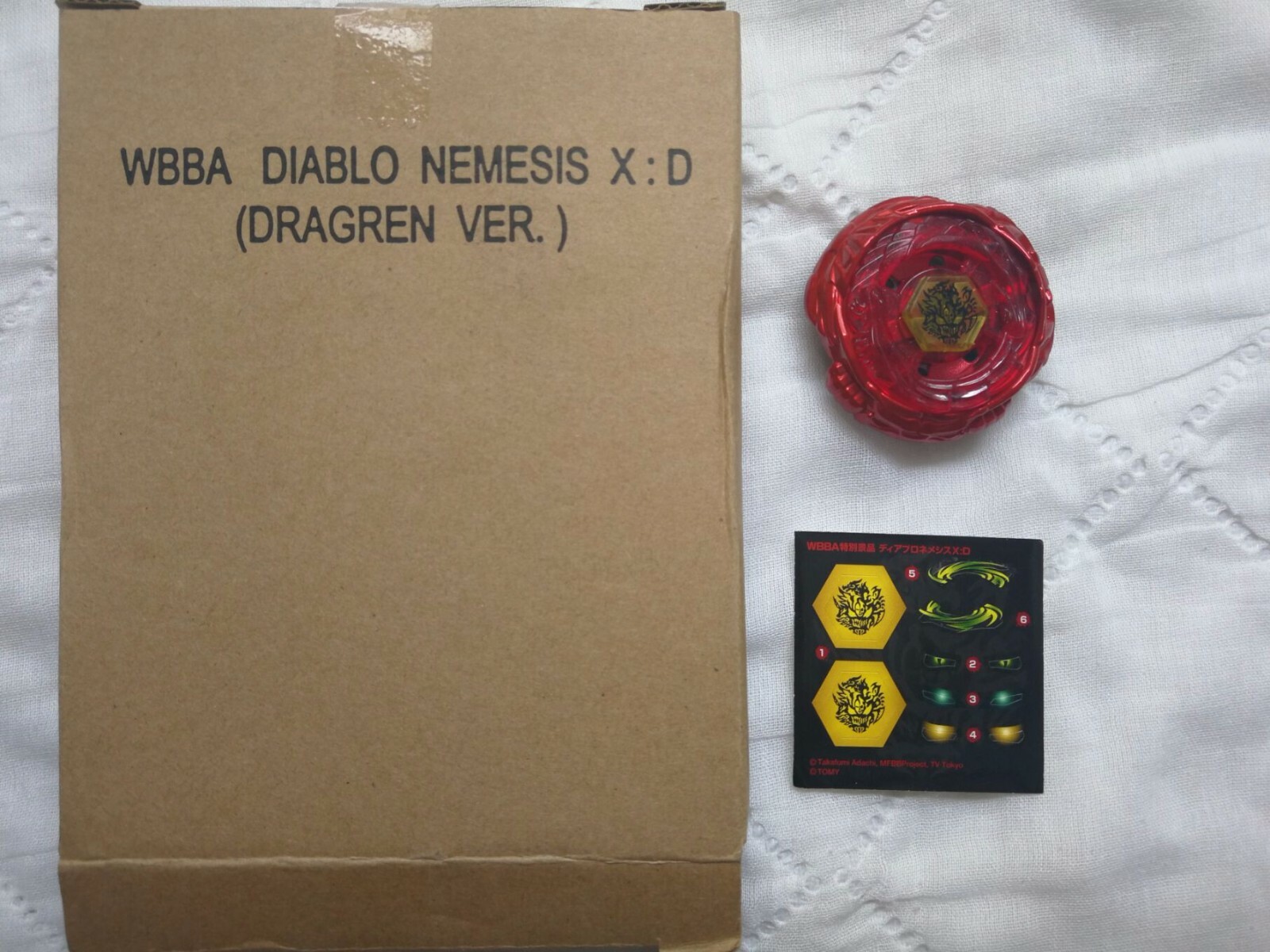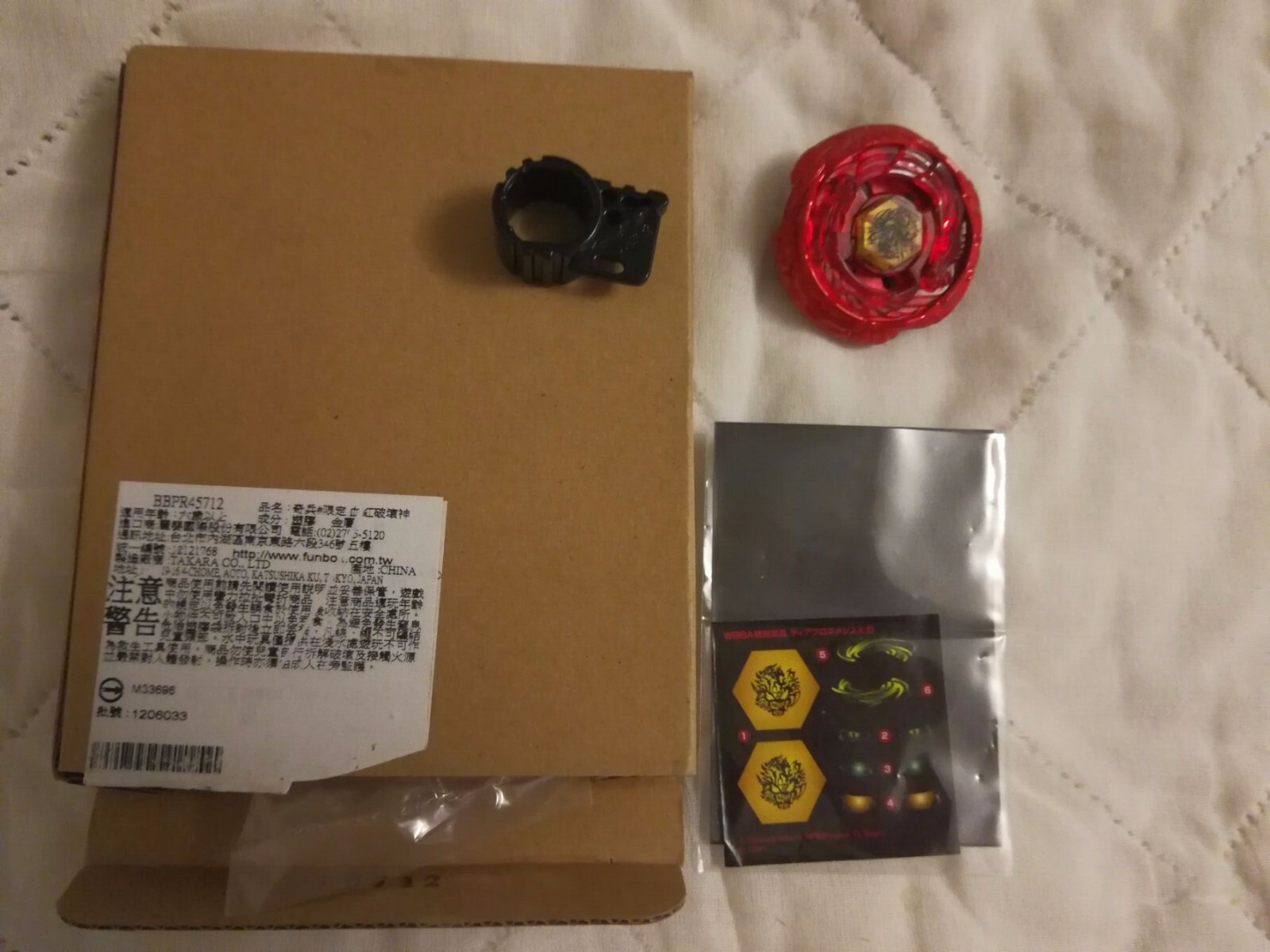 ----------------
Item currently unavaliable