They are not stopping, so the previous volumes must have been successful in sales hah.
There will still be five possible Layers and the price for one set is still around 1900 yen. It will be released in February 2017.
Hopefully no breaking Xcalibur and only Dual Layers, like Dark Deathscyther and other more recent ones.
The list known so far is:
- 1 Attack type Layer
- 1 Stamina type Layer
- 1 Defense type Layer
- 1 Balance type Layer
- 1 Prize Layer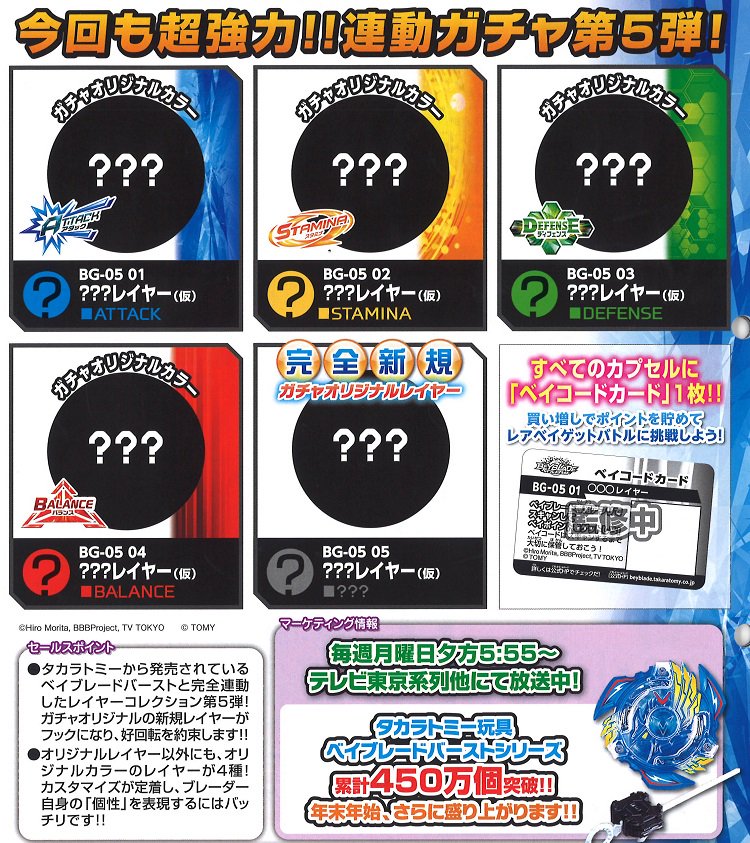 ---
(Jan. 13, 2017 3:53 PM)

Kai-V Wrote: Official pictures of the full set: