Ragnaruk and Roll All Nite
Bakersfield, CA
Burst Classic Format Unranked
Windsor Park
515 Windsor Park Dr.
, Bakersfield, CA 93311
By the shaded picnic tables
11:30 on 12/14/2019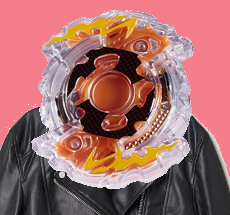 NOTE:
This is a
Pick 3 Choose 1 Tournament
and the
Hasbro Slingshock Exclusive Layers
Sphinx S4

Ogre O4

Kraken K4

Cyclops C4

Typhon T4

Dullahan D4

Balar B4

Gargoyle G4

Morrigna M4

Rudr R4

are being
Allowed
as a trial.
Be there by

11:15

 or you will not make it in.

Because this is a Burst Classic Tournament, there is a
Banlist
with the layers listed above being
Allowed
.
Free food will be provided from my behalf.
Schedule:
10:40-11:15: Registration and Free Play Start
11:15-11:30: Bracket Setup and Announcements
By 12:00: Tournament Start
For Parents: Tournaments will take
Several Hours
 to complete so do take note and tell the judges if you need to leave Early. We should be done by

16:00
Prizes:
Slingshock Master Set

Morrigna M4 & Tornado-X Yegdrion Y4

Engaard E4 & Stone-X Quetziko Q4

Kraken K4 & Ogre O4

1st Place: First Pick 
2nd Place: Second pick
3rd Place: Last Pick
Possible Raffle for Non Top 4
Need-to-Know Information 1. During Registration,
Open Your Account Page
Open your account page on your mobile device (if possible) during registration to help us keep things quick.
2. Arrive On Time
You must arrive by the tournament start time to enter. We cannot add new players to an event once it begins. If you're running late, contact the host.
3. Stay Aware of Your Belongings
We do everything possible to ensure a safe environment, but can't be held responsible for lost or stolen goods. Keep your gear close by!
4. The Tournament Will Last At Least a Few Hours
This event is likely to last at least a few hours. If you can't commit to the entire tournament, you're welcome to come watch and play for fun instead!
5. Listen For Your Username To Be Called
Your name will be called when it's time for your next battle. If you need to leave early or take a break, tell a judge. Missing a match could mean disqualification!