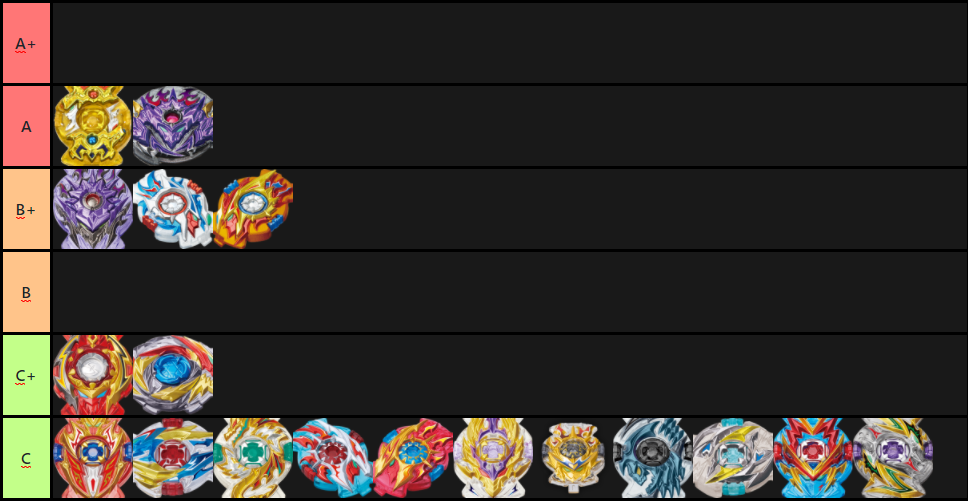 I used the pictures from 
https://beyblade.fandom.com/wiki/List_of...stem_parts
,
Chips in the same tier are, ignoring manifacturing differences, more or less the same weight (+/- 0.3 grams). Tiers aren't ordered within themselves.
All the chips in C-Tier can hold a MCC, which would move them up to C+.
Hyperion II and Helios II would be B-Tier without MCC's. (Their pictures have the MCC so I placed them accordingly).  
Solomon with a MCC would be A+.
Papabey and Zankye's videos were my sources for chip weights:
https://www.youtube.com/c/AlfieChan
https://www.youtube.com/user/zankye