Hi there World Bladers!
Summer's finally onto us, and we've got a bunch of great news for you!
To start off, July coincides with...
HMS & Plastic Remembrance Day!
This year,
July 25th
is HMS & Plastic Remembrance Day! Of course, any events using the Plastic or HMS format and hosted on July 26th, the Sunday right after, will be accepted, no problem!
All regions are invited to commemorate the first two, Bakuten Shoot Beyblade generations on that day by organising tournaments with the local Bladers. What's more, all participants of an HMS and/or Plastic event hosted on July 25th and/or 26th will receive
one additional Credit
just for the occasion! That means you can get two Credits just for entering the tournament, which gets you at least one Face Booster or more in the
Blader Rewards campaign
!
Currently, these are the areas keeping the beginnings of Beyblade particularly at heart:
July 25th, 2015
Plastic Tactic

Montréal - PLA


at Parc Lafontaine
July 25th, 2015
Return of Plastics II

New York - PLA


at Central Park South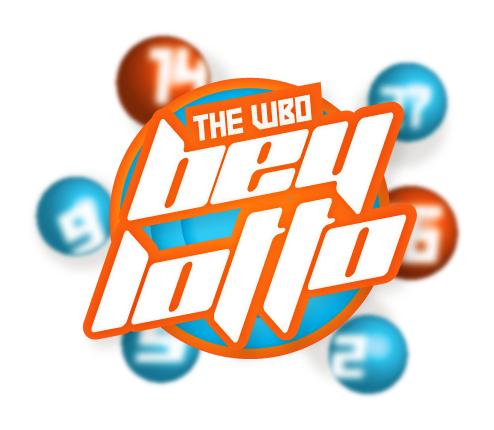 As usual, there'll be a BeyLotto, but with Beyblade Burst litterally freshening our lives right now, the prizes are the Plastic-themed Face Boosters we don't get to see much of usually! That means that you've got even more chances of obtaining one, on top of those you can get for participating in an HMS-format or Plastic-format tournament with no prizes all year long!
Face Booster MAROON

Face Booster FLAXEN

Face Booster CELESTE

There will be...
...
5
lucky winners! Wow, they still remain rare, but carpe diem, this might be your chance!
In addition to that, the
6th to 15th
winners will be able to choose among the following Face Boosters:
Face Booster RED




Face Booster BLUE




Face Booster GREEN




Face Booster ORANGE




Face Booster YELLOW




Face Booster PURPLE



Play safe and good luck!
...
But wait, all participants will receive the limited Face Booster ADVANCE as well, guaranteed!

Face Contest: Design an HMS Beyblade!
Imagining a Beyblade Burst has already been done, as well as creating a new Plastic Beyblade, so why not turn our artistic minds to HMS now, when we're right in the middle of becoming familiar with the third generation of Beyblades that reminds us of previous lines? This time, we're challenging you to design a new HMS Beyblade, to continue this line of products that was very sadly cut short ten years ago!
Often considered the right mix of metal and plastic in its main part's design, HMS Beyblades came in various vibrant colours with a myriad of surprising gimmicks sometimes. You can truly let your imagination run free in this new Face Contest! You have
until August 1st 2015, at 11:59:59 PM EST
to submit your entry!
To read all the details on this Face Contest, make sure to check out the following topic:
http://worldbeyblade.org/Thread-Face-Con...S-Beyblade
HMS Face Boosters?
What's that, no focus on HMS Faces?! You're totally right, but that's because those Face Boosters are reserved for a very special purpose: you can get them as thanks for $10 donations!
Face Booster WHITE

Face Booster BLACK II

Face Booster WHITE II

New Avatars
The traditional introduction of new avatars is back, but this year, we commemorate the frankly bizarre Beyblades that Bakuten Shoot has come to rhyme with. Seriously, who thought a guitar Beyblade sounded like a good idea??










Enjoy!
Happy HMS & Plastics Remembrance Day!
---
Organized Play Rule Changes & Additions
Team format officially added to the Organized Play Rulebook and the Event Guide.


Burst format added! With a tentative initial decision to only allow Beyblade Burst stadiums in this format, and reversely ban Beyblade Burst BeyStadiums from the other formats.


The BeyStadium Matrix was moved to its own page, with some clarifications added for stadiums not listed and not by Hasbro.


A clarification was added to the in- and out-of-play area. Not only does a Beyblade have to land in an area of the stadium where it can feasibly come back inside the main play surface, but it has to do this bounce immediately upon entering the pockets of the BeyStadium.


Limited banlist reconfigured slightly.


As was mentioned in the BEYDAYS 2015 announcement, when using the Block Round Robin format, a total of at least two Bladers from each Block must advance to the finals, with a maximum of eight finalists.


The previously announced reduced number of participants and result submitting process have been added to the Event Guide, and are effective and obligatory immediately.


The rule on fake attachment has been slightly amended in order to clarify future legal and illegal instances.

You can view these new editions at the usual links:
Organized Play Rulebook
Event Guide
---
BeyLotto & Face Contest results!
You've all been waiting for them and they're now ready!
Face Contest results
After a few days of deliberation, a clear winner has come out of the Face Contest: Design a Beyblade Burst!
All of the entries were simply amazing; you guys really put all your brains and all your effort into your imaginary Beyblades, whether you had powerful tools to illustrate them or not. None of you should consider yourselves losers, everybody deserves a huge round of applause and many congratulations!
As such, it was very difficult to determine the top three. But five minds came together and the consensus was that...
...
...
Momohimi
!
...
SCARlet
!
...
username2130
!
All win one of the following Face Boosters, as part of the official top 3!!
Face Booster RED

Face Booster BLUE

Face Booster GREEN

Face Booster ORANGE

Face Booster YELLOW

Face Booster PURPLE

You guys can post your selection directly in this thread.
And now, for the top winner amongst those three...
...
...
It's
SCARlet
!!
You entry was not only visually appealing, but you perfectly respected key aspects of the new Beyblade Burst tops, such as a Layer with a vague design and consisting of a clear casing with coloured plastic underneath. Even though the medium used does not guarantee a win, the design was so fair, respectful of continuity and nice that it had to be chosen! Congrats! Make sure to send your address to Kei to claim your prize, by private message!
BeyDays 2015 BeyLotto
Despite most reliable hosts being gathered at Anime North, we were able to pull off a very decent number of participants to BeyDays this year! It's really great that we can all get together to enjoy Beyblade all at the same time. And of course, that involved the chance of winning prizes in the BeyLotto! Who are the richer winners?!
This year, the Face Boosters up for grabs are ALL of them, wow!
Face Booster RED




Face Booster BLUE




Face Booster GREEN




Face Booster ORANGE




Face Booster YELLOW




Face Booster PURPLE




Face Booster CRIMSON




Face Booster AZURE




Face Booster AMBER




Face Booster VIOLET




Face Booster JADE




Face Booster JET




Face Booster VIVID




Face Booster AMETHYST




Face Booster SAPPHIRE




Face Booster EMERALD




Face Booster RUBY




Face Booster ONYX



The Bladers who get to choose one of the above Face Boosters are...
originalzankye
Primus
geetster99
Ritsuka
[]loyd87[/s]
_BlueWolfFang_


xHB SAUCEx


Dark_Mousy


Time




Hato


Cye Kinomiya


Manicben




Wombat




~Thunder~




The Best Duck




ULTIMATE BLAZE




Kei




pyrus10000


OntheDL


Thunder Dome
Congratulations everybody! Post your choice of Face Booster right in this topic as well, and we'll distribute everything shortly!
The two Bladers who have the very hard task of choosing a
Beyblade Burst Booster
of their liking are...
...
Mitsu
!
...
And
DJ ALPHA
!
Now, the two Bladers who've just won a
Beyblade Burst Starter
of their choice are...
...
UltimateOrion
!
And
Suntailhawk
!
And the lucky winner of a
DX Starter

from Beyblade Burst
will be...
...
...
LMAO
!
Awesome job praying to Blader DJ, guys! Your wishes were granted, at least partially! If you've won a physical prize, go right ahead and send your address and your choice to Kei to claim it!
---
New WBO Authorized Beyblade Dealer: Mr. taka.ohno!!
That's right, a new seller is entering the special zone of WBO Authorized Beyblade Dealers! Some of you may already know him on eBay as
taka.ohno
. We're proud to announce his collaboration with exclusive deals for WBO Members! Here's a message from him: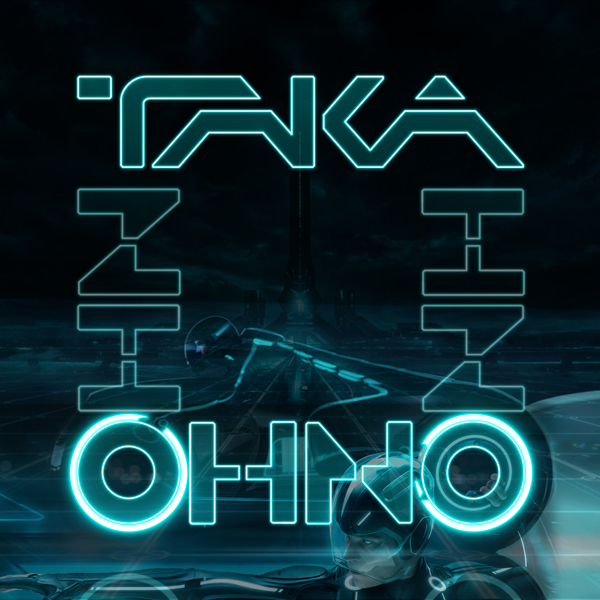 taka.ohno Wrote:I'm originally an ebay seller specialized in Beyblades, located in the city of Beyblade, Tokyo, Japan.
I started selling Beys from BB-105 Big Bang Pegasis F:D back on March, 2011.

Feedback I received on ebay is 100% positive after 3,447 successful transactions as of July 5, 2015. (please check the feedback I left.)
I have never cheated my customers by duplicating my positive feedback for myself using multiple accounts or never purchased Beys from other ebay Bey seller to leave a negative feedback like some Bey seller from Taiwan has done before.

I have also been an official supplier for Zankye's Youtube Channel "Beyblade World" by Jose Lemos since 2012.

Today I'm honored to become an WBO Authorized Dealer before the launch of Beyblade Burst in Japan on July 18, 2015 and here's the reasons why I'm here.


Latest Beys are too expensive on ebay?

- Write me and get 10% off the best ebay Buy It Now price including shipping for all the Beyblade Burst products available in Japan. You'll receive a 10% off Paypal invoice in 24 hours.

- I use the least expensive "ECONOMY AIR SAL WITH NO TRACKING NUMBER" to realize the lowest price for you who never had a problem with international shipping with no tracking number.

However a tracking number is also available for your peace of mind as well as faster shipping methods such as AIRMAIL, E-PACKET (AIRMAIL+TRACKING) or EMS for actual shipping increase if you're in hurry.

- I will try to meet your request on the shipping details as much as possible. All your request has to be made before your payments as your Bey may be posted as soon as your completed payment.


Beys takes too long to arrive?

- I am conveniently located near Japan's two primary airports, 68 kilometers from Narita and 13 kilometers from Haneda. Over 60% of internatinal flights in Japan depart from these airports. With these two airports combined Tokyo has the third busiest city airport system in the world, after London and New York. Send me a message before your payment, ask for a faster shipping methods such as AIRMAIL, E-PACKET (AIRMAIL+TRACKING) or EMS only for actual shipping increase and be the first to get the latest Beys!

- I am also conveniently located only 18 km from Tokyo International Post Office, one of only 6 international post offices in Japan combined with customs. According to the tracking records, after posting it takes only 0.4 day average for your Bey to arrive at the office and 1.8 days average to go through the customs and leave the office.

- I am also conveniently located only 1.3 km from a local post office with 24/7 service. I deliver your Bey directly to the office every day including weekends and never wait for them to pick your Bey up.

- Your Bey doesn't spend too much time in Japan and leave Japan very quickly. The rest of the duration heavily depends on the shipping method you choose. It is up to you either to save and wait for your ECONOMY AIR SAL WITH NO TRACKING NUMBER to arrive patiently or pay more and get your Bey quick via faster shipping methods.

- I don't ship to South America on ebay but I do on WBO. ECONOMY AIR SAL to Brazil can take up to max. 6 months to arrive. If you cannot wait this long please request for faster shipping method before your payment. Otherwise please wait patiently without opening a Paypal case or dispute to continue your benefit of purchasing from me.

- ECONOMY AIR SAL to Canada and Italy may take up to max. 45 days. If you cannot wait this long please request for faster shipping methods before your payment. Otherwise please wait patiently without opening a Paypal case or dispute to continue your benefit of purchasing from me.


Bey or its package arrived damaged in an envelope or plastic bag?

- I do not use light weight materials to save on shipping and increase profit. Your Bey is securely bubble wrapped and put in a custom-fit corrugated cardboard box to minimize the risk of damage.


Purchased fake Beys in the past?

- I purchase Beys only from authorized WBBA stores, WBBA / COROCORO COMIC events in Japan. Bey products has always been and will be planned, designed and engineered by TAKARA TOMY located in TOKYO only 24km from me. Its manga has always been and will be on Corocoro Comic published by SHOGAKUKAN located in TOKYO only 14km from me. Its TV anime has always been and will be broadcasted by TV TOKYO located in TOKYO only 11km from me. Buy your Bey from a store located in a city dominated by genuine Beys and a city where there is absolutely no market for fake Beys. For your reference over 90% of fake luxury goods (over 28,800 items) exposed in 2014 in Japan were imported from China.


Want to save the earth?

- Your Bey will be transported by 100% electric Nissan Leaf which produces no tailpipe pollution or greenhouse gas emissions at the point of operation, and contributes to reduced dependence on petroleum.

- Corrugated cardboard box used for packing is 100% recycled. Bubble wrap is partially recycled but I try to use as much recycled bubble wrap as possible.
Doesn't that sound nice? You can contact him by private message to his account here :
http://worldbeyblade.org/User-taka-ohno
You should also start seeing his topics in the
WBO Authorized Dealers sub-forum
shortly. For the moment, you can visit his
shop on eBay
, but keep in mind that there'll be a special discount for WBO Members only if you purchase items from him here, via private message!
All new opportunities to reach mad-Beycollector status, hmmm!!
---
We leave you with the following video of footage from the Toronto HMS' NOT DEAD!3 tournament last year!