NEW LOCATION WITHIN PARK!. The old location now has a road running through the middle. We will now be at the BLUE DOT. Lots of parking to the LEFT of the blue dot.
Join us on Saturday, July 13th 2019 at Chinguacousy Park for a Beyblade Burst Format tournament!
Please be sure to arrive ON TIME
 for this tournament. Registration begins at 11:00AM. We will finish registration at around 12:00PM and will begin the tournament shortly thereafter. Thank you!
If you can make it, please 
hit the blue JOIN TOURNAMENT button
 at the top of this page! See you all there!
---
Location
We'll be playing at Chinguacousy Park near the centre parking lot. Easy access to food and restrooms. Plenty of Parking.

Tournament Bracket on Challonge
As always, during the tournament while we cannot give you a set time for when your next match will take place, you are welcome to follow along with the tournament bracket on Challonge. Challonge is the management tool we use to run the event.
---
No Bey? No Prob!
Don't have any Beyblades from this new series? No problem! We would be happy to lend a Beyblade and launcher to you to use for your tournament matches!
---
Have a BeyStadium? Bring it!
We will be bringing stadiums for this event, but more are always welcome! Any BeyStadium is fine for free play, but 
BeyStadium Standard Types
 (pictured below) are particularly appreciated. If you can bring one, please post here to let us know.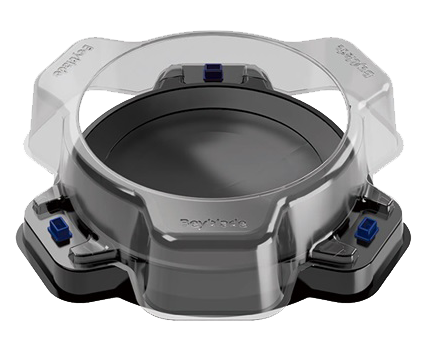 ---
Not sure what to expect?
Check out footage from some of our previous events that took place at Dufferin Grove Park. More can be watched on 
Beyblade Channel
!