REGISTRATION NOTE
I just wanted to remind everyone that in order to participate in the tournament you will need to
check-in at our tournament desk in the Heritage Court before 11:30AM
. And have your WBO account open on your phone if possible!
If you arrive after that, you will not be able to enter the tournament (but are welcome to participate in free play).
Doors open at
10:00AM
. This is going to be a massive tournament, which means registration will take some time. So, I would like to kindly ask that everyone planning to play in the tournament
arrives as early as possible
.
---
Join us on Saturday, January 19th, 2019 for a Toronto Beyblade Burst Tournament at
Anime Shogatsu
for the fourth straight year!
Please be sure to arrive ON TIME
for this tournament. Registration begins at 10:00AM. We will finish registration at 11:30AM and will begin the tournament shortly thereafter. Thank you!
If you can make it, please
hit the blue JOIN TOURNAMENT button
at the top of this page! See you all there!
---
Anime Shogatsu Membership Required
Please note that to enter the convention and gain access to our event, a membership for Anime Shogatsu 2019 is required.
Purchase your Anime Shogatsu 2019 membership online here
. Memberships are also available at the door (starting at 9AM for $25), but we recommend purchasing online ahead of time.
Kids 10 and under are admitted for free, however they would need to be accompanied by a parent/guardian with a membership purchased.
Because this event is at a convention, the regular WBO entry fee will not apply.
---
Need-to-Know Information Sheet
Some of this information is covered below, but we will also be handing out the following need-to-know information sheet on the day of the event. It covers key topics related to the organization of this event to ensure everyone is on the same page.
You may read it then, or get a head start right now:
---
Optional: Sign up for the bracket on Challonge.
We run all of our tournaments using tournament management software called Challonge.
This is optional, but very helpful for us: you can sign up for the bracket on Challonge ahead of time. We encourage anyone planning to play in this tournament to do so because it will:
Speed up your registration

, which helps us keep things moving quickly for everyone! If you sign up on Challonge, please tell us when you visit the registration desk at the event.

Allow you to receive

e-mail notifications of your upcoming matches

during the event. Please note that the match e-mail notifications do not mean your match is happening at that moment; just that it is available. You will be called by a judge when it is time to play.

Allow you to

follow along with the tournament bracket

throughout the event.

Grant you priority access to one of the awesome limited BEYBLADE SHOGATSU 2019 stickers below!

IMPORTANT:

Please make your Challonge username the same as your WBO username. If it is taken on Challonge, you can change it within "Your Settings" once you've registered on Challonge.
---
Event Registration Bonus: Logo Sticker For First 50 Players On the Day of the Event
The
first 50 players who already have both WBO and Challonge accounts
and register for BEYBLADE SHOGATSU 2019 on the day of the event will receive one of these awesome stickers featuring a special Japanese version of the logo!
I hope you guys will use this to decorate your Beyblade cases like I've done with mine over the years.

After registration if there is any stickers leftover, we will hand them out to members that did not have WBO and/or Challonge accounts.
---
No Bey? No Prob!
Don't have any Beyblades from this new series? No problem! We would be happy to lend a Beyblade and launcher to you to use for your tournament matches!
---
Have a BeyStadium? Bring it!
We will be bringing stadiums for this event, but more are always welcome! Any BeyStadium is fine for free play, but
BeyStadium Standard Types
(pictured below) are particularly appreciated. If you can bring one, please post here to let us know.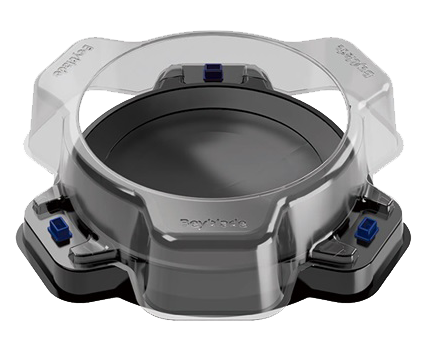 ---
Prize Donation by Zankye
With us recently hitting the 100 registered participants plateau, now seems like a good time to announce that @[originalzankye] will once again be providing an incredible donation of Beyblades as prizes for this event! Thank you, Zankye!
Be sure to check out his
Youtube Channel
.
Some of these prizes will be given to the top 3 winners and some will be given via a random giveaway during the event.
---
What is Beyblade Burst?
Beyblade Wiki article
covering it, the
Beyblade General Forum
, and the
Beyblade Burst Hasbro Topic
for the most up to date information about Hasbro's release of the series internationally.
---
Not sure what to expect?
Check out this report from our tournament at Anime Shogatsu 2018!